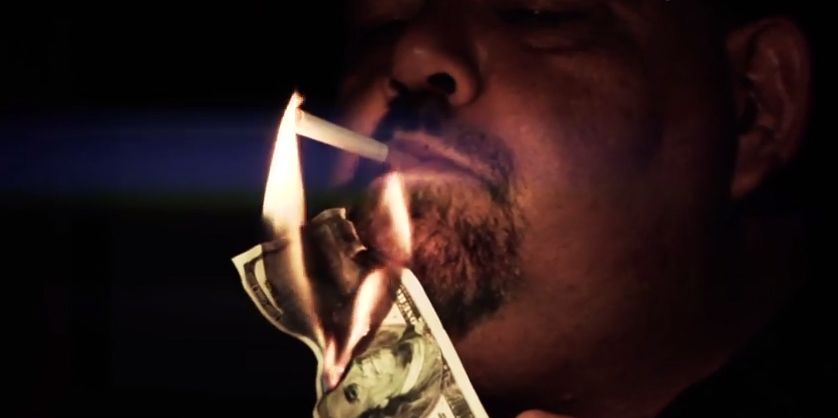 Photos Courtesy of Benjamin Mallah/Life:for sale
With an ad on Craigslist, a website called Life: for sale, and a video (an explicit one, at that), Benjamin Mallah's plans to sell his millionaire life seems way too good to be true. Mallah (who may be Tony Soprano's cousin) has made himself a comfortable life by flipping and managing several properties, having started from the bottom. With only five years to live though, he's apparently decided to sell his life so he can spend his remaining time stress-free with his loved ones. We have no idea if this is legitimate, but if it is, he's offering his $174.8 million portfolio of assets for only $100 million.
"I have five years left to live and I want to spend it with my family. Money, power, respect...all mean nothing if you are unable to enjoy them with the ones you love. I've spent my entire career flipping properties and now, I'm flipping my life. For $100,000,000 you get $174,815,000 worth of assets. You get it all, my cars, my house, my boat, the apartments, hotels, restaurants and personnel. Everything is in place. All you have to do is show up and sign checks," says Mallah on the Craigslist posting. "This is the opportunity of a lifetime. A self-sustaining fully functional multimillion-dollar business that I built from nothing can be yours. This is your chance to make something of yourself. Buy instant success and become the person you've always dreamt of being."
According to Mallah in the video, he has been neglecting his health for at least the past 25 years to achieve success, which has led to his doctor predicting he'll probably "drop dead from a heart attack" in five years time. The video plays like a reality show — complete with gratuitous cursing, a wife younger than his son, Hulk Hogan, chain-smoking on an exercise bike while drinking a Yoo-hoo, and the Michael Keaton-era Batmobile (not for sale). We wouldn't be surprised if Mallah ends up starring in the next E! hit.
The total portfolio is worth $174.8 million and you pay $100 million, making you a $74.8 million profit. The sale also includes a lawyer, accountant, and a personal driver. Like we said, we don't know if this is real, but it actually makes sense for Mallah to take care of everything while alive so his family won't have to deal with it in the event of his death. Plus, he's keeping the Batmobile, so it's not like he's giving everything away.
Assets include:
Rolls-Royce Phantom Drophead Coupe; $350k
Rolls-Royce Phantom 4-door sedan; $250k
Bentley Continental GT; $150k
50-Foot Yacht; $2 million
Waterfront Estate; $3.5 million
Hotels; $75.1 million
Restaurants: $8 million
Apartments: $73.1 million
Retail: $12.2 million