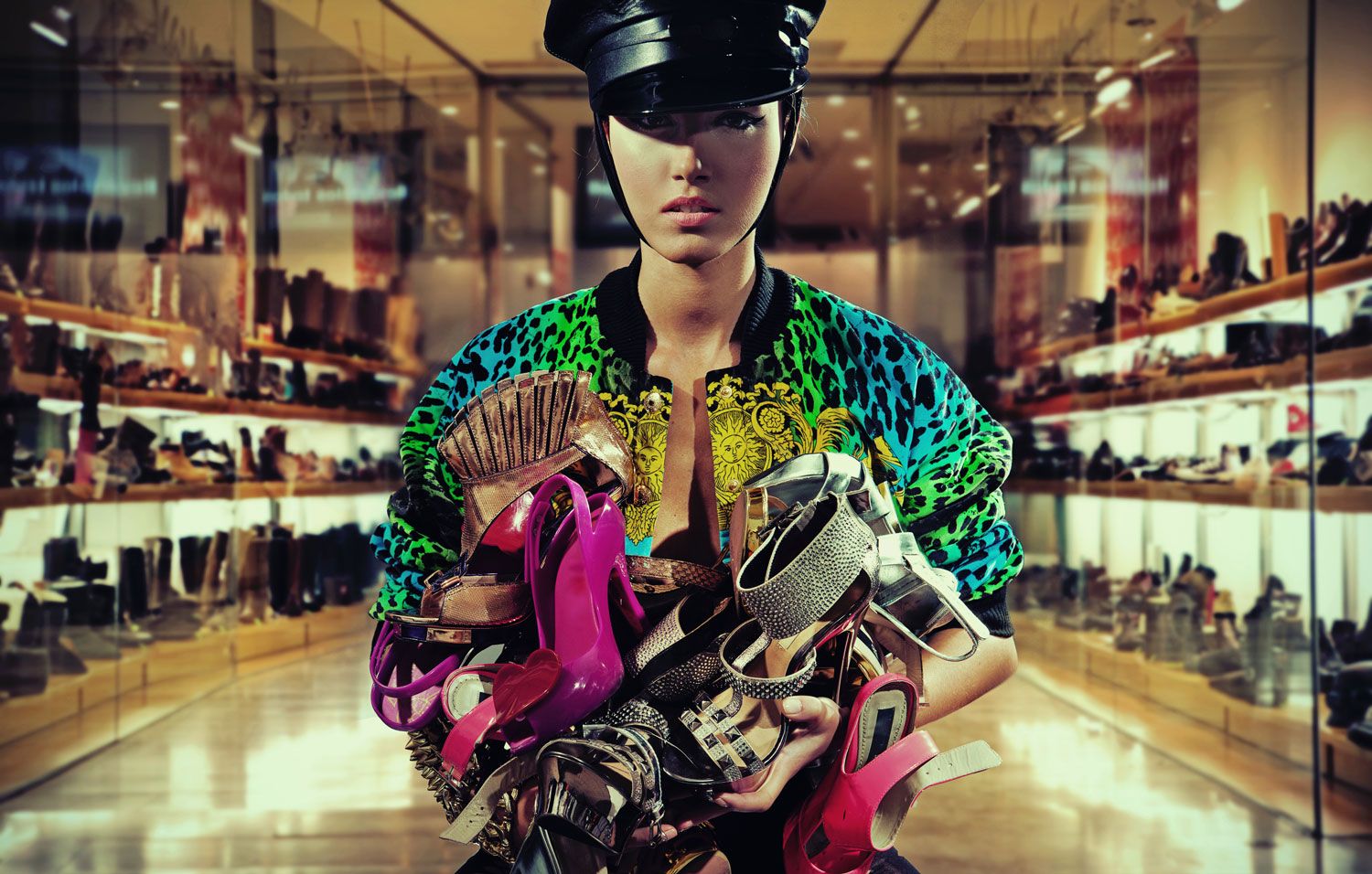 Photo Credit: Shutterstock.com
Chinese are the #1 consumers of luxury globally, but how well do you really know them? Here, Luxury Society reveals some key insights into this lucrative consumer set, ahead of its Digital Luxury Keynote in Shanghai. The global luxury market surpassed €1 trillion in retail sales value in 2015, with Chinese consumers making up the largest portion of luxury purchases globally (31 percent), according to the 14th edition of its Luxury Goods Worldwide Market Monitor by Bain & Company. They are undoubtedly the consumer set (by region) to capture for luxury, and here we present the five key insights you need to know.
Photo Credit: Shutterstock.com
Who Is The Global Chinese Luxury Consumer?
They are travelers. According to China Tourism Research Institute, China had 61.9 million outbound visitors in the first half of 2015, an increase of 12.1 percent compared with the same period in 2014. Additionally, Boston Consulting Group estimates that by 2030, tourists from China will make up about 40 percent of outbound Asian travelers, taking 1.7 billion trips annually, up from 500 million trips taken in 2012, the latest year for which data were available.
They travel internationally for leisure (92 percent) vs 56 percent business (CITM 2015), and in H1 2015, 64 percent of those travelers were women. However, as a generational set, it was the millennials – outbound tourists aged between 25 and 34 – which became the largest outbound Chinese tour group in 2015. They come from T1 & T2 cities, in urban industrialized provinces:
#1 Guangdong Province (Guagzhou T1) (106,440,000 population)
#2 Zhejiang (Hangzhou T2) (54,890,000 population)
#3 Shanghai (T1) (24,256,800, The world's most populated city)
When traveling, 46 percent prefer international hotel chains, vs 28 percent which choose independent hotels with local flavor (though reputation weighs heavily). Consumer research undertaken exclusively for FBIC Global Retail & Technology and China Luxury Advisors also revealed that, broken down, on average, the typical Chinese traveler spends around USD $1,678 on retail purchases per overseas trip, with the most popular overseas shopping categories to date identified as: clothing, footwear and accessories (bought by 56 percent of travelers), fragrances and beauty products (52 percent) and electronics (32 percent), followed by health supplements or vitamins (23 percent), then watches (20 percent).
Photo Credit: Shutterstock.com
How & Via Which Retail Channels Are They Buying?
Online confidence is booming for this lucrative set, according to a recent report published by KPMG covering 'China's Connected Consumers.' The 2015 study, released last month, revealed 45 percent of luxury online shoppers now buy over half of their luxury goods online, with 50 percent of China's domestic luxury consumption expected to be generated online by 2020.
Research has attributed the rise in online purchases, in part, to import duties reductions which, combined with brands' recent moves to realign prices between overseas and China, will boost China domestic full-price e-commerce, and challenge overseas websites. With the emergence of inexpensive smartphones in China, during a period of simultaneous wealth creation for the middle class, many connected, affluent Chinese consumers were also mobile – and not desktop – first. Given this, it's no surprise that the smartphone is the most commonly used device for daily retail visits by Chinese luxury online shoppers overall.
A research report from the China Internet Network Information Center (CINIC), cited a surge in internet traffic through mobile devices of 36.79 million in the first six months of 2015, taking the total number of Chinese consumers accessing the web through smartphones to 594 million. That's 89 percent of China's 668 million internet users, up from 85.8 percent at the end of 2014.
Yet so few luxury brands – less than 15 percent – have sophisticated e-commerce strategies in the Chinese region, let alone brand owned e-commerce stores. Less than 10 percent have chosen to work alongside Alibaba's Tmall to fight counterfeit, daigou and discounting, to reclaim their own brand's e-commerce sales.
Photo Credit: Shutterstock.com
How Are They Connecting & Sharing?
China users' time spent on digital media has exceeded that on traditional media in 2015. Total internet penetration rate in China has reached 48.8 percent according to CNNIC, with social media users estimated at 659 million – more than the USA and Europe combined – according to the latest report into Digital, Social & Mobile use around the world by WeAreSocial. China internet users on average spend over 6 hours 8 minutes on media per day (CIW), with three hours of that accounted for on social media.
Social media is now used by more age groups, by less educated people and by people in smaller cities, however, 70 percent of social media users are still under the age of 35, with 30 percent of those between the ages of 26 and 30. The majority of Western information platforms (Google, Yahoo, Bing, Wikipedia) and social networks (Facebook, YouTube, Instagram, Twitter, Snapchat) are blocked by the Great Firewall of China. The top four social networks in China are:
QQ: An instant messaging software service, which offers a variety of services, including online social games, music, shopping, microblogging, movies, platform of games and group and voice chat. The platform measures 843 million (+2 percent YoY) Monthly Active Users (MAU).
Qzone: A social networking website, allows users to write blogs, keep diaries, send photos, listen to music, and watch videos. The platform measures 659 million MAU's (+15 percent YoY).
WeChat: A mobile text and voice messaging communication service, providing text messaging, hold-to-talk voice messaging, broadcast (one-to-many) messaging, video conferencing, video games, sharing of photographs and videos, and location sharing. The platform measures for 600 million MAU's (+37 percent YoY).
Sina Weibo: A Chinese microblogging (Weibo) website, akin to a hybrid of Twitter and Facebook. The platform measures 212 million MAU's (+36 percent YoY).
The most commonly used add-on function on cell phones is WeChat (19 percent), Email (-14 percent), Photos (6 percent), with WeChat also the most widely accessed source for travel news, at 42 percent, followed by travel apps.
Photo Credit: TungCheung/Shutterstock.com
What Are They Looking For?
Revealing exclusive insights from a yet-to-be released report, Digital Luxury Group (DLG) and Baidu joined forces on stage at Luxury Society's recent Digital Luxury Keynote event in Paris (Oct 8, 2015), to tackle 2015's China Luxury Trends by search volume. Setting the scene, the duo revealed the number of 'netizens' in China has grown from 137.0 to 667.7 million from 2006 to 2015, with almost 90 percent using mobile for search over desktop. Luxury industry search volumes are growing steadily at double-digits, with watches still reigning as the most popular segment in overall, and fashion searches "no longer limited to accessories (handbags) anymore."
Fashion in particular has experienced a stronger seasonality, with 560k searches daily for ready-to-wear (RTW), with peaks of interest at the beginning of summer and winter, and a growth of 38 percent, with 57 percent via mobile. Non-brand keywords take up more than half of the RTW category (57 percent), with Baidu Picture (52 percent) and Encyclopedia (23 percent), the most popular platforms, besides search engines, indicating the visual and educational needs required by users. The report also revealed that fashion users are also seeking more inspiration and lifestyle content, with searches for Mix & Match, StreetShoot, and Fashion Weeks high on the list.
Photo Credit: Shutterstock.com
Where Are They Traveling & How Much Are They Spending?
Globally, Chinese consumers are flocking to mature markets in droves. The Bain & Company Luxury Goods Worldwide Market Monitor identified Europe as their destination of choice, where an analysis of European tax-free shopping data, conducted in partnership with Global Blue, shows Chinese tax-free purchases increased by 64 percent, particularly among the accessible and aspirational luxury segments, thanks to a weak Euro.
Presenting tourism data in August this year, French Foreign Affairs minister Laurent Fabius, confirmed that the #1 international destination for Chinese tourists remains France. The data revealed that more than two million Chinese visitors went to France in 2015. From January – August 2015, the number of Chinese visitors to Paris also increased by 49 percent. Hong Kong and Macau by comparison are losing their shine with affluent Mainland travelers, if Golden Week numbers are anything to go by.
Photo Credit: Thanan Imemkamon/Shutterstock.com
According to tourism figures, as reported by Bloomberg last month, the number of Chinese tourists flocking to Macau and Hong Kong during the Golden Week holidays increased at a slower pace than last year. Arrivals in Macau from Mainland China during the Oct. 1-7 break, officially called the National Day holidays, rose 7.1 percent from last year, when visitations gained 17 percent, according to Macau government data. In Hong Kong, growth in visitations from China decelerated to 2.3 percent from 6.8 percent, according to Hong Kong government data. By comparison, Japan and South Korea became the most popular destinations for Chinese tourists during the first four days of Golden Week, according to a recent Credit Suisse Group AG report.
A proprietary survey, commissioned FBIC Global Retail & Technology and China Luxury Advisors, of 1,019 Chinese Internet users also revealed details regarding their net monthly household income, number of international trips taken, destinations and retail purchasing behavior abroad during the twelve months through May 21, 2015.
When asked via the FBIC Global Retail & Technology and China Luxury Advisors study how much they spent on shopping on their last trip, Chinese travelers confirmed that the most popular spending bands were USD $407–USD $815 and USD $815–USD $1,222, while 3 percent spent more than USD $6,516 on retail purchases on their last trip abroad. Furthermore, Boston Consulting Group predicts Chinese tourists will spend about $1.8 trillion on travel and tourism by 2030 – nearly seven times what they spent two years ago.