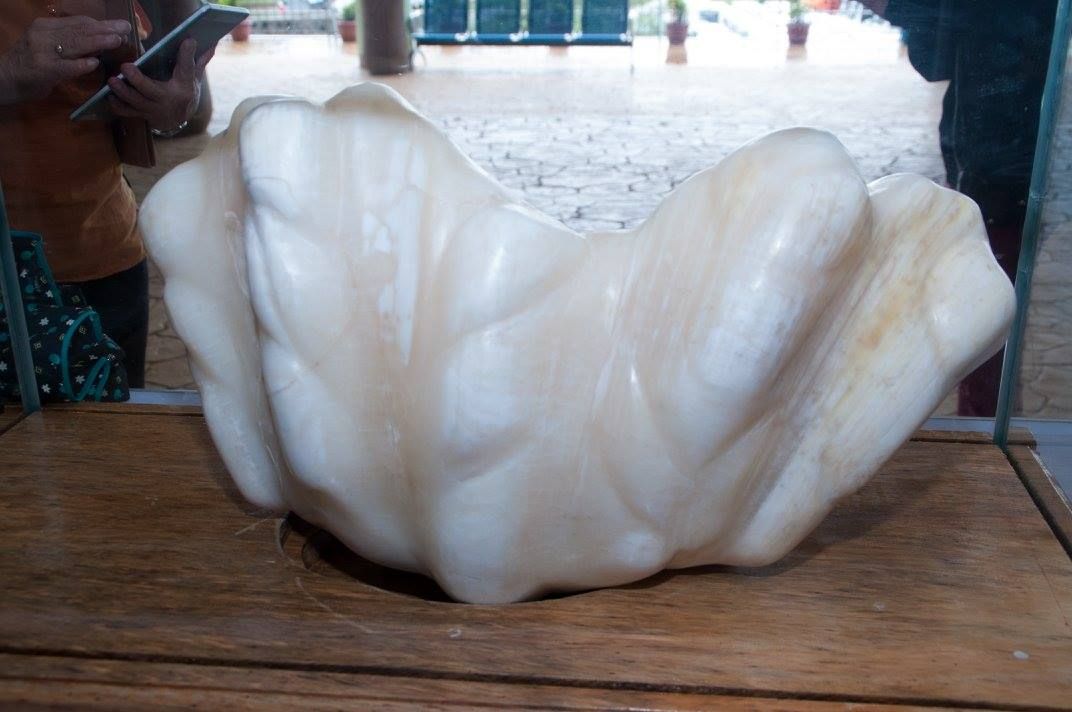 Photo Credit: City Government of Puerto Princesa
On Tuesday, a fisherman from the island of Palawan in the Philippines turned over a giant pearl to local tourism officials. For the last ten years, the unnamed man has kept the 75-pound pearl under his bed as a good luck charm after finding it while fishing in the sea. Tourism officer Aileen Cynthia Amurao, speaking to the New York Post has said that the fisherman initially found the pearl after throwing his anchor down while sailing off the coast of Puerto Princesa. When he noticed that his anchor was stuck beneath a shell, he swam down to get the anchor free, bringing the pearl back to the surface with him. The man, being superstitious, decided to turn the shell over to tourism officials after a fire forced him to evacuate his home.
The pearl measures at approximately 1 foot wide and 2.2 feet long, making it significantly larger than the 14-pound current record holder Pearl of Allah, which was also found off the coast of Palawan in 1934. An inital appraisal has stated that the pearl is valued at $100 million dollars, though Amurao and other tourism officials are waiting on gemologists to fully certify the piece. Regardless of the value, the pearl will likely remain a musuem piece rather than being cut down and made into jewelry. There are plans to keep the pearl in the Philippines in an attempt to increase tourism. "...We believe Puerto Princesa is likely to earn another prestigious title and a record breaker for having the world's biggest natural giant pearl from a giant clam," said Amurao in a statement.