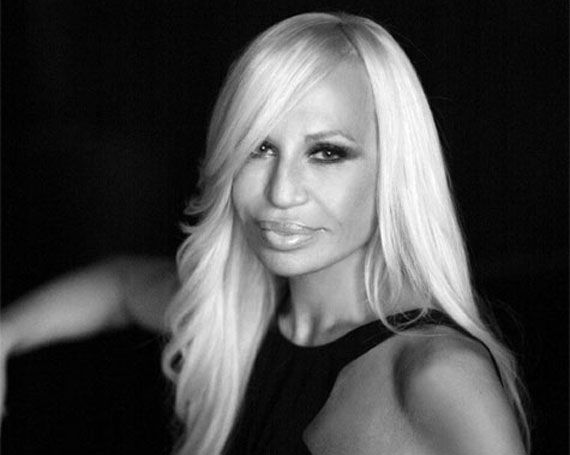 News & Trends: As if you couldn't tell from her very blonde, very bronze appearance, fashion mogul Donatella Versace has recently decreed "I'm not a believer in the natural look."
In an interview with
Love Magazine
, Donatella Versace candidly discussed everything from her own appearance, to her love of egos as well as decrying the lack of supermodels currently in the world.
Of her platinum blonde locks, Donatella says, "I don't even know what my natural color is. Natural? What is natural? What is that? I do not believe in totally natural for women. For me, natural has something to do with vegetables."
While she herself is said to be warm and friendly, she loves out of control egos and the models that have them. She is credited with bringing about the age of supermodels and also has plans to do it again in a new Versace campaign.

"I have come back to shoot a campaign I am really proud of for spring/summer. It is with Georgia Jagger and was shot by Mario Testino, it is something special."

The new campaign is vintage Versace, with all the glamour and excess the house has been revered for, including stunning prints.

You should never be afraid in fashion," the designer explains. "In this economic situation the worst thing you can be is afraid. You need to do something special, not safe. This collection has a certain energy. I was very positive and very free when I was working on it, and I think that is in the clothes.

"Alice in Wonderland was an inspiration, particularly in the print. I thought of certain key things from that story, like the rabbit and the clock, and they were combined with the baroque. And that is also the Versace world-- it is mad, after all!"