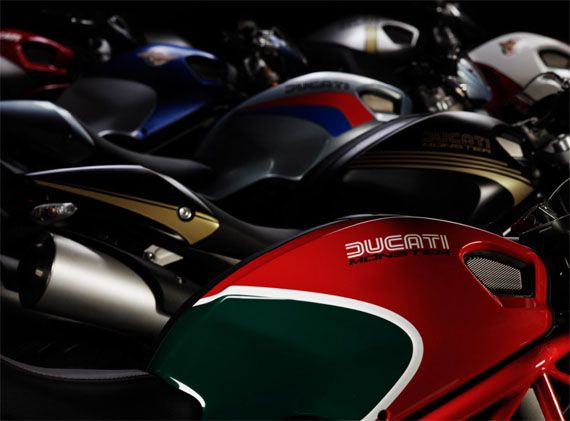 Motorcycle Customization:
How do you make a Ducati Monster 796 even better? Well, technically speaking, without some phenomenal earth-shattering advancement in technology, the storied superbike maker stands pat behind every model in its line being its best as-is. When you have taken more trophies any other brand, the legacy qualifies the demeanor.
However, with that said, the newest Monster, the 796, will be available in 10 additional colors as well as the classic red, white, and black. The
Monster art kit
includes a micro-bikini fairing, a seat cover, and mudguards.
According to Ducati, the new 796 has the parts and looks of the Monster 1100 and handles as easily Monster 696. The 2011 Ducati 796 has a base price of $9,995. An art kit adds about $600 to the tab.
More Monsters:
A Monster art kit is available for the 696, the 796, the 1100, and the 1100S models. Vroom.