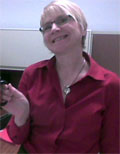 What is Jaguar's greatest achievement in sustainability?
ANSWER THIS QUESTION VIEW ALL ANSWERS
Over 20 mpg on every single model and trim combination. I wish I could choose all three. Sustainability is so important, especially in the transportation sector where all too often shortcuts are taken either in quality to meet EPA standards, or in sustainability for lower manufacturing costs. So glad to see Jaguar making strides on behalf of mother earth.
What is Jaguar's greatest achievement in sustainability?
ANSWER THIS QUESTION VIEW ALL ANSWERS
Each vehicle's use of at least 85% recyclable material, thats so cool! There needs to be more companies with this kind of eco-committment

What is Jaguar's greatest achievement in sustainability?
ANSWER THIS QUESTION VIEW ALL ANSWERS
Kinetic energy recovery technology in the C-X16 is pretty amazing. It's hard to argue against anything thats already proven on F1 tracks