The Tenacity and Dedication of Alexander Wang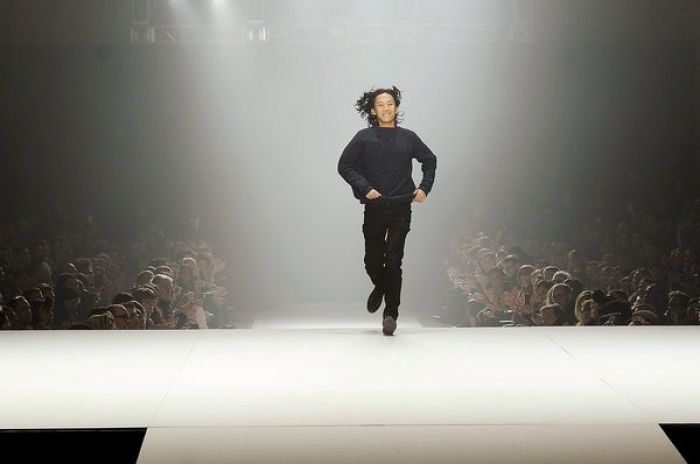 Reading about Alexander Wang and how he came to be such a force in the fashion industry is an inspiring story that might cause many people out there to reflect on their own choices and path in life. Here's hoping his Paris fashion week show is a success, because all eyes will be on him and his designs.
On Thursday, Alexander Wang will face his baptism by fire. America's Wonderkind, whose streetwise-meets-couture aesthetic has made him a fashion star in New York at age 29, is bringing his Asian background, his Californian school years and his New York fashion energy to the storied house of Balenciaga.
It is hard to imagine a greater contrast than Mr. Wang in his fluffy sweater and pants and his shoulder-length hair, black and straight, framing his Asian facial features, with Cristóbal Balenciaga, the Spanish designer, whose humble origins grew into a lofty life, dressing the cream of society in architectural haute couture. The unapproachable figure, whom his peers called "the master of us all," died in 1972, having closed his house in bewilderment at France's youthquake upheaval. Read More