Medical Center's Fashion Show Celebrates Big Apple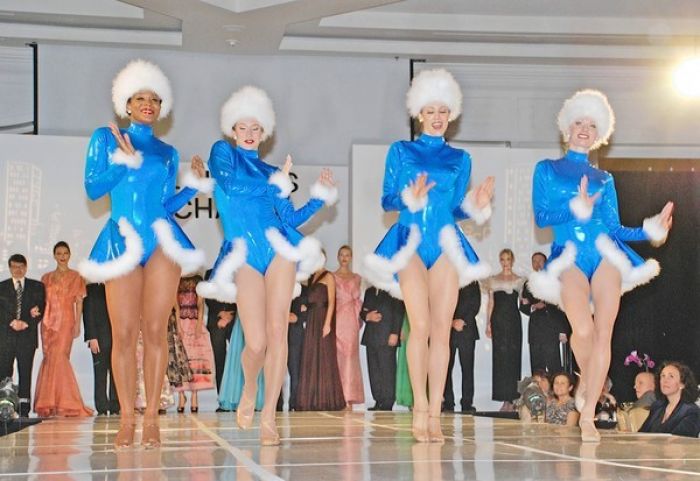 Looking to not only throw a great party but also celebrate the influence of New York City on the rest of the United States, the Providence Saint Joseph Medical Center through a fashion show and party that celebrated the famous American city. And, for those of you who don't know, this particular medical center is located just north of.... Los Angeles. Seriously. 
With a tip of their fashionable chapeaus, members of the Providence Saint Joseph Medical Center guild paid homage to the city so great they had to name it twice — New York, New York, as they presented their 2013 fashion show and luncheon fundraiser at the Sheraton Universal Hotel this past Saturday.
"After 67 years of service to the medical center, we still like to host a great party," said guild President Pat Scully as she welcomed more than 400 members, guests and supporters to last week's event. "We are very proud to support the Hycy and Howard Hill Neuroscience Institute with the proceeds for this, our major fundraiser. The institute, its doctors and staff, are accomplishing wonderful goals and we are happy to be a part of their successes with our $500,000 pledge." Read More