Kylie Jenner Attempts Makeup-Free Look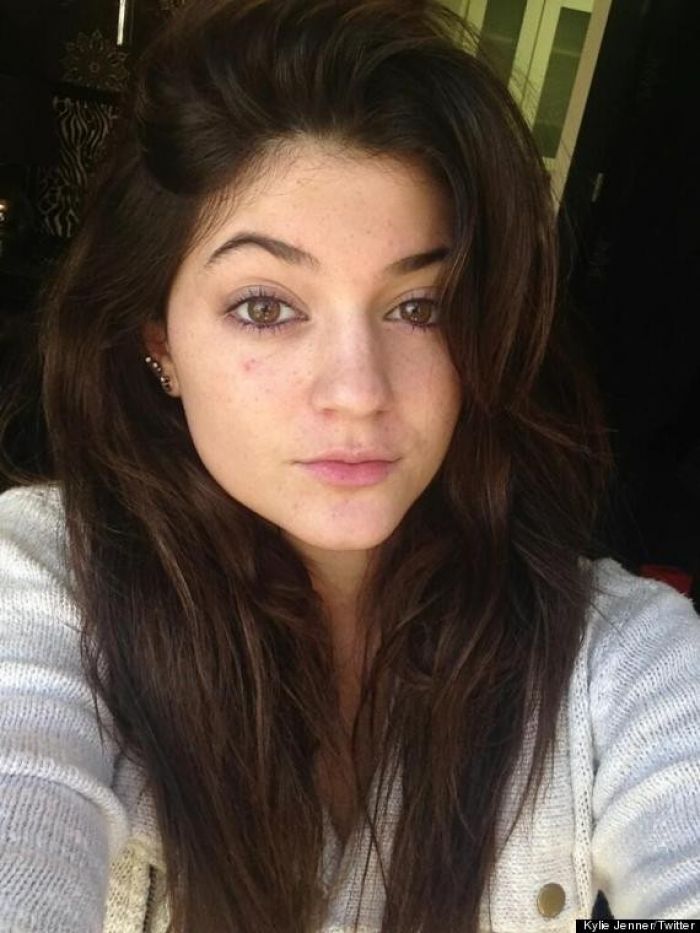 Women are beautiful, that's just an inherent fact of life. That doesn't mean a touch of makeup isn't called for, however, and cute as she may be, Kylie Jenner just isn't going to impress the way her stylish and altogether stunning half-sisters – the Kardashians – do while she leaves her blemishes bared for all to see.
Sometimes, with all of the glam and gloss that goes into being the youngest member of the Kardashian family, it's nice seeing a 15-year-old just being a 15-year-old. Which is why we appreciated this fresh-faced photo that Kylie Jenner posted on her Twitter page Wednesday night.
"All my freckles and my lil blood vessel .. #fresh," Jenner wrote, showing off her natural-looking hair and makeup-free face. (Check Out the Slide Show)