Rihanna Goes Red for July 4th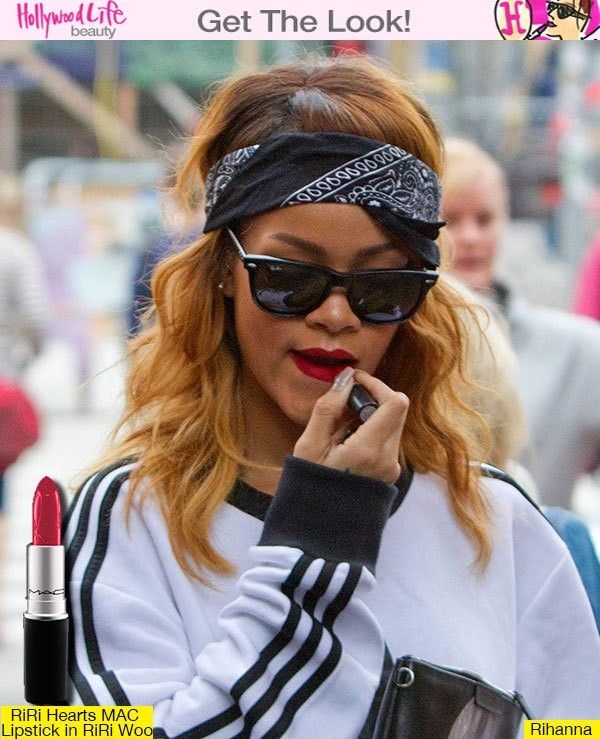 We missed Rihanna in the states for Independence Day as the star was relaxing half a world away in Denmark, and oh did we miss something grand. Wearing an imposing red lipstick from her MAC line, Rihanna emphasized her lips with a low-key black and white ensemble that drew all attention to the superstar's face. It was a great look, but with red and white already in the mix, was a little blue too much to ask?

Rihanna may have been relaxing while at Tivoli Gardens in Copenhagen, Denmark, on July 4 before performing at the Roskilde Music Festival, but she still looked like a superstar! The singer was seen reapplying lipstick in-between posing with fans for pictures, and it looks like she was using lipstick from her very own MAC line! If you want to get lips like Rihanna, we'll tell you the exact shade to use!
Rihanna's RiRi Woo Lipstick In Copenhagen
To get lips exactly like Rihanna's, use her very own lipstick — RiRi Woo! This lipstick is the bestseller of the RiRi Hearts MAC collection that the singer launched in conjunction with the cosmetics company just a few weeks ago. (Read More)