Russians Want Expensive, Not Flashy And Expensive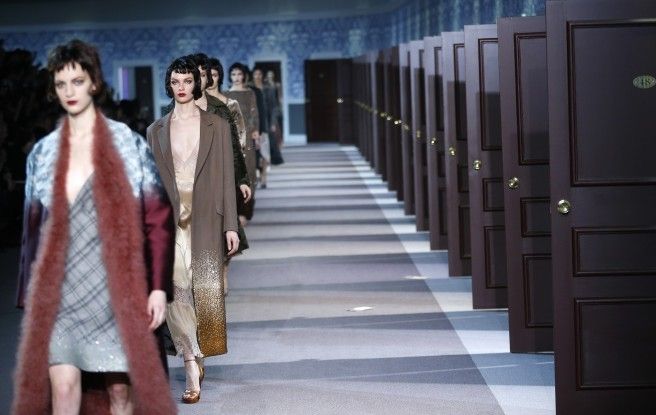 It's human nature to want to look like you've got more than everybody else, and when it comes to western fashion that's never more apparent... but Russians define what looks wealthy a lot differently than their western counterparts, and that means that Russian women today want all the expense but none of the flash. It's a curious combination, but one Vuitton is not afraid to appease.

When the Soviet Union collapsed 22 years ago, Russian women quickly cast off dowdy proletarian garb in favor of glitz such as ultra-tight sequined dresses and towering heels. Mira Duma is having none of it.
"Stuff with big and bright logos would be the last thing I buy and wear," said Duma, a 28-year-old style maven and former editor of the local edition of Harper's Bazaar magazine. "Today, it's absolutely vulgar in fashion to scream."
Duma, the daughter of former Russian lawmaker Vasily Duma, is emblematic of a new generation of Russians for whom the meaning of high fashion has shifted from flashy and expensive to understated and even more expensive. (Read More)