Home > Lifestyle > Uncrate Lilfestyle Goods > Call of Duty: Black Ops II Care Package
Lifestyle Articles

Uncrate
November 20, 2012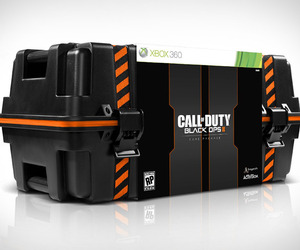 Most special video game packages include trinkets, but Call of Duty isn't most video games. The Call of Duty: Black Ops II Care Package ($180) packs a working remote-controlled quadrotor...

Visit Uncrate for the full post.
Read entire article on Uncrate
Best of Luxury
Finding the best in luxury can be a daunting task, which is why we've taken it on for you.