Home > Lifestyle > Uncrate Lilfestyle Goods > Ora iPad Sound System
Lifestyle Articles

Uncrate
November 21, 2012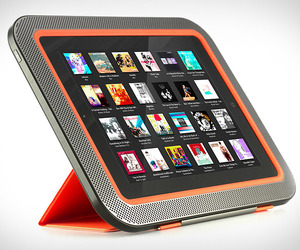 Ever try holding your iPad funny at one end so you could aim the sound back at you? Us too. That's why they're making the Ora iPad Sound System ($150)....

Visit Uncrate for the full post.
Read entire article on Uncrate
Best of Luxury
Finding the best in luxury can be a daunting task, which is why we've taken it on for you.