Home > Lifestyle > Uncrate Lilfestyle Goods > The Art of Betrayal: The Secret History of MI6
Lifestyle Articles

Uncrate
January 29, 2013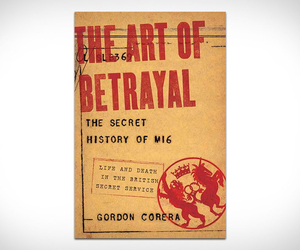 If you really want to know what it's like to be a spy, don't watch a Bond flick — simply ask a spy. The Art of Betrayal: The Secret History...

Visit Uncrate for the full post.
Read entire article on Uncrate
Best of Luxury
Finding the best in luxury can be a daunting task, which is why we've taken it on for you.