By Carly Zinderman Jan. 4th, 2012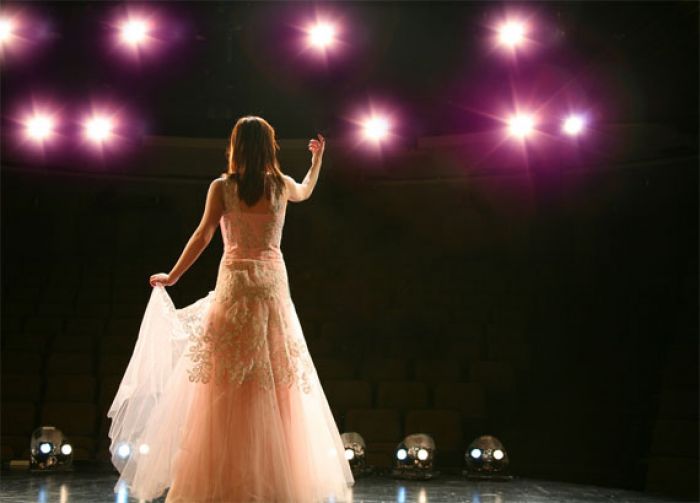 There are camps for kids, grown-ups who play sports, listen to rock 'n roll and are fascinated with space; and now there's about to be camp for showtune lovers too. Broadway Fantasy Camp in
New York City
is coming soon, and it's perfect for any fan of the stage (here's looking at you, Dad).
Broadway Fantasy Camp programs will start this summer, making it a dream experience for anyone who has fantasized about treading the boards on the Great White Way. The programs are available in sessions ranging from one to three days to the full five-day experience. Sessions include everything you need to be a Broadway star: auditions, headshots that you get to keep, revue rehearsals and a private performance for family and friends on a Broadway stage, all concluding with a Broadway-style opening night party at a legendary Times Square eatery.


Depending on the program, participants can also learn about stage make-up and talk with actors, directors and designers that work in the theater. Broadway Fantasy Camp is the brainchild of Lauren Class Schneider, who has produced and coordinated numerous Broadway events over the past 15 years.

"We are excited to expose our participants to an authentic Broadway-caliber experience in a friendly and nurturing environment," said Schneider, founder of Broadway Fantasy Camp. "We are gearing BFC to adults of all ages and levels of expertise; our only real requirement is enthusiasm. We want participants to live out a dream or two — creating a lifetime of memories while they're at it. Attending a show is one experience, now you can experience being IN a show."

Whether you want to be a star, or work behind the scenes, there's a program at Broadway Fantasy Camp that is sure to make dreams of stardom come true. Choose to have a role in Irving Berlin's Puttin' on the Ritz, The Razzle Dazzle of Kander & Ebb, or Some Enchanted Evening: Songs of Rodgers and Hammerstein or head behind the curtain as a director, choreographer, musical director, or stage manager.

If you're out of ideas for a gift or want to try something different for a family reunion or vacation, Broadway Fantasy Camp is sure to be an experience no one will soon forget. And with stage and musical directors, choreographers, and Tony Award-winners there to assist, you're likely to look like a pro no matter how green you might be to the limelight. Visit BroadwayFanCamp.com to learn more.
Carly Zinderman
Carly Zinderman is a Senior Staff Writer for JustLuxe, based just outside of Los Angeles, CA. Since graduating from Occidental College with a degree in English and Comparative Literary Studies, she has written on a variety of topics for books, magazines and online publications, but loves fashion and style best. In her spare time, when she?s not writing, Carly enjoys watching old movies, reading an...(Read More)