By Carol Driver May. 24th, 2012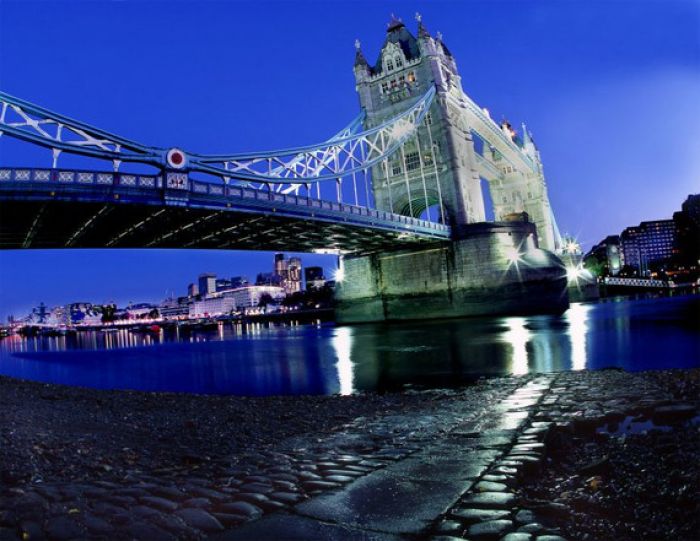 Photo Courtesy of Visit London
London is gearing up for the
Queen's Diamond Jubilee
, with a host of events taking place over a four-day weekend in the capital. Marking 60 years of monarch's reign, the celebrations will center around June 2-5, with a non-stop line-up. The Queen will attend the Epsom Derby on Saturday, June 4.
Then, on Sunday, June 3, proceedings will kick off with The Big Jubilee Lunch, where neighborhoods are encouraged to share lunch, with some 10,000 street parties already planned. The £10.5m Diamond Jubilee Pageant will then take place on the River Thames, consisting of 1,000 vessels assembled from across the UK, the Commonwealth and around the world.
A Chinese junk, Venetian gondolas and a boat rowed by Olympic champions will be form part of the pageant. The Queen and The Duke of Edinburgh will travel in the Royal Barge which will form the centerpiece of the flotilla. The Duke and Duchess of Cambridge are expected to be on board, alongside the Prince Of Wales, the Duchess of Cornwall and Prince Harry. They will also be accompanied by a host of musicians playing everything from Bollywood songs to James Bond themed tunes when up to a million spectators gather along the Thames.
Rowed boats, working boats and pleasure vessels of all shapes and sizes will take part along with representatives from the Armed Forces, the Fire Service, the Police and other services. There will also be passenger boats carrying up to 30,000 members of the public. Downriver of London Bridge, there will be a gun salute. "This will be a historic event in the life of London and indeed the nation, really without parallel in scale and vision," Michael Lockett, chief executive of the Thames Diamond Jubilee Foundation said.
A huge concert is planned for Monday, June 4, in the grounds of Buckingham Palace. With 10,000 tickets being distributed via a public ballot, the concert boasts a line-up of musical stars from the worlds of rock and pop, along with the best of classical music and musical theater. Staged in the stunning surroundings of the Queen Victoria Memorial, the BBC and Take That frontman Gary Barlow have brought together leading talent from the world of music.
The event will include classic hits and one-off collaborations from artists including Shirley Bassey, Alfie Boe, Jools Holland, Jessie J, JLS, Elton John, Tom Jones, Lang Lang, Annie Lennox, Madness, Paul McCartney, Cliff Richard and Ed Sheeran. More names are due to be announced. On Tuesday, June 5, the Diamond Jubilee weekend will culminate with a day of celebrations, including a service at St. Paul's Cathedral.
"The object is this—it is to thank the Queen for 60 years hard labor," said Lord Salisbury. "She makes it look easy, and as anybody who has tried to do anything professional knows, that is an indication of being very good through much hard work."
Carol Driver
Carol Driver is a journalist with more than 13 years' experience writing, subbing and editing at national and regional publications and websites in the UK. Carol is currently the group editor at TNT Multimedia, which has magazines in London, Australia and New Zealand. She previously worked at national newspaper website the Mail Online well as writing for a host of other publications. She has also ...(Read More)