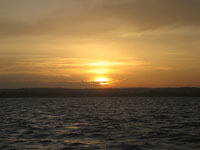 Dar es Salaam Shopping
Shopping in Dar es Salaam is a bargain hunter''s dream. Haggling is the norm here and tourists can find themselves walking away with some fantastic gifts and souvenirs to take home for a great price. A must is the Kariakoo Market, which is a bustling and chaotic tangle of stalls and people. Popular tourist buys in these markets are kangas (or khangas), which are colourful, sarong-like pieces of cloth with Swahili sayings printed on them. Another popular buy are tinga-tingas (local Tanzanian paintings).
The Mwenge Carvers'' Market is a great place to find handmade crafts and carvings, and every other touristy souvenir. The Ilala Market has a bemusing array of second-hand items along with a good selection of locally-made jewellery. Local markets are fun and fascinating, but also tend to be crowded and claustrophobic, and rife with pickpockets. It is best not to carry large amounts of cash or valuables.
One of the most popular buys in this exotic land is the highly sought after, valuable and extremely beautiful blue Tanzanite. Jewellery with this precious gemstone fetches a hefty price. Watch out for fakes and buy only from reputable dealers. The rule of thumb is the darker the stone, the more expensive it is.