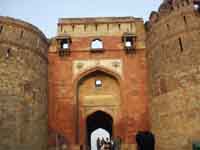 Things to do in Delhi
Travellers visiting the magical city of Delhi will be overwhelmed by the sightseeing opportunities available to them. Figuring out where to begin will be the hardest part of the journey. A holiday to Delhi is best enjoyed between the months of November and March, when the weather is warm, sunny and tolerable in comparison to the rest of the year.
Start off at the Red Fort, Delhi''s signature attraction, reminding travellers visiting the city of the Mogul Empire that once ruled here, before checking out the majestic Jama Masjid in Old Delhi''s bustling streets - India''s oldest mosque, and a breathtakingly beautiful building to look at or photograph. While you''re in the area, stop in at the market in Chandni Chowk for an authentic shopping experience; or, and especially if you can''t quite make it to the Taj Mahal in Agra, visit Humayun''s Tomb, another classic example of Mogul architecture. A must-see while visiting Delhi is Rashtrapati Bhavan, a palace larger than Versailles and the residence of the Indian President, where visitors can watch the changing of the guard and marvel at the building''s architecture, built by Herbert Baker and Edwin Lutyens between 1921 and 1929. Other worthwhile attractions include the beautiful Lotus Temple; and Rajpath, the main route leading from Rashtrapati Bhavan to India Gate, a memorial monument built for the Indian soldiers who died in World War I - and where visitors can relax on the grassy lawns and soak up the scenery.
A great way to visit many of the sights around Delhi is on the Hop On Hop Off Bus, which leaves every 30 minutes and stops at close to 20 of Delhi''s top tourist destinations. Tourists pay a once-off fee of Rs 300, and can hop on and off at a variety of monuments, gardens, bazaars, museums and galleries.