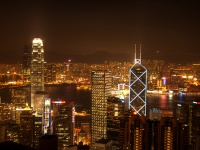 Hong Kong Overview
Hong Kong perches on the edge of mainland China occupying an anomalous position as a territory straddling two worlds. Since the handover in 1997 Hong Kong has become a 'Special Administrative Region of China' and no longer a subject of colonial sovereignty. Past and present fuse to create a capitalist utopia embedded within the world's largest Communist country.
Hong Kong offers a dense concentration of stores and shopping malls with a cross-pollinated cosmopolitan culture that embraces Nepalese and British cuisines with equal enthusiasm. It is the perfect gateway for travellers to Southeast Asia and China, providing a smooth transition from west to east. As one of the key economies of the Pacific Rim, Hong Kong Island showcases a gleaming landscape of skyscrapers and boasts a highly developed transport infrastructure that makes commuting around it a dream.
Hong Kong consists of four sections, Kowloon, Hong Kong Island, the New Territories and the Outlying Islands. Kowloon and the New Territories form part of the Chinese mainland to the north of Victoria Harbour. Hong Kong Island, containing the central business hub, lies on the southern side of the harbour facing Kowloon. The Outlying Islands comprise a composite of 234 islands.