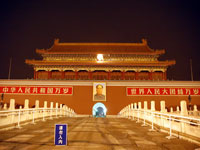 Best Restaurants in Beijing
The large number of local dishes in Beijing has made for some of the longest menus in the world. While diners ponder over traditionally cooked meals or new takes on old favourites, eating out in Beijing will be like nowhere else in the world. From ingredients meant for royalty in Imperial Cuisine or more ''mysterious'' fillings in a street-side soup, food preparation in Beijing adheres to old traditions reflecting culinary styles from all over China.
Chinese food in Beijing differs dramatically from the fare in Chinese restaurants worldwide. Beijing''s famous Peking roast duck is the star attraction with several restaurants devoted entirely to it. For a chance to sample many different kinds of local food, visit one of the ''snack streets'', like Donghuamen Snack Night Market, Guanganmen Snack Street, or Gui Street, all with dozens of vendors plying their specialties.
Migrants have infused the city''s cuisine with new cultures and tastes, reflected in the blossoming choices in Beijing restaurants. This includes western fine dining as many of Beijing''s top hotels now recruit top internationally trained chefs and international style restaurants open to enjoy success on their own.
More expensive restaurants in Beijing will generally accept credit cards, but street vendors and takeaways will expect cash. While hotel restaurants will sometimes include a 15% service charge, tipping is not expected in Beijing.