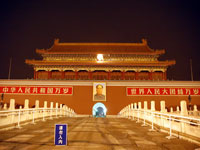 Things to do in Beijing
Previously in Beijing, the city''s most interesting attractions related to the spectacular history of China''s capital city. These wonderful examples of ancient innovations and well-preserved glimpses into millennia of Chinese history are still there, but the city is no longer only viewed as a virtual museum.
Now eye-catching structures and modern architectural wonders are among the city''s most visited attractions including the National Stadium, better known as the Bird''s Nest, and the National Grand Theatre, known as the Eggshell. It is no surprise many believe the modern attractions detract from the city''s old, but many enjoy the stark contrast.
Yet, of course, the iconic historic Beijing sites remain the most popular. The Great Wall of China is the city''s most famous attraction, only rivalled by the well-preserved Forbidden City at the heart of Beijing. More recent history can be seen at the infamous Tiananmen Square or the Chairman Mao Mausoleum. A walk through some of the world''s most ancient to most modern attractions makes Beijing eternally captivating.