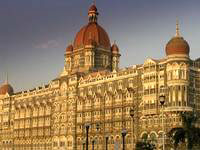 Mumbai Shopping
The cosmopolitan city of Mumbai is a shopper''s paradise. From everything from haute couture to local markets and dinky shops tucked away in side streets, Mumbai is a fabulous place to spend some time and money.
M Gandhi Road is a great place for all those fashionistas to go searching for designer brands. Known as ''Fashion Street'', travellers can buy brand-label clothing and other wares for a fraction of the price that they would in countries like the United States. Department stores such as Shopper''s Stop and Globus are also common, while Frazer and Haws in Bandra is worth a visit.
Those with a knack for haggling are in luck! All the markets in Mumbai follow this practice, and markets such as Chor Bazaar, Crawford Market, the silversmith''s bazaar and Dharavi are all great places to hone your bargaining skills. The rule of thumb is to start haggling from half the price you''d like to pay, and then go up as far as you''re willing to from there. Brass, copper and silver items are great to buy in Mumbai, and other popular souvenirs include carved sandalwood boxes, and wooden Buddha or Hindu deity statuettes.
Shops are generally open Monday to Saturday from 10am till 8pm, but markets and street vendors often open earlier. Taxes can be added on to the cost of goods, depending on the item. Service tax is 5%, while tax-free shopping is usually confined to special stores, usually located in ports and airports. There is no tax refund system in place in Mumbai.