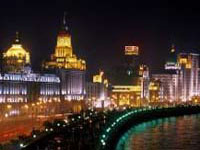 Shanghai Kids Attractions
There is a lot to do for children in Shanghai. Nearly every park in the city, including Zhongshan Gongyuan and Xujiahui Gongyuan has a dedicated children''s section, and amusement parks like Shanghai Happy Valley, Dino Beach water park, and Jinjiang Amusement Park are fun for old and young. Jinshan City Beach is also a great place to spend the day letting the kids run around.
For interactive and educational kids'' activities, spend some time at the Aquaria 21, Shanghai''s largest aquarium with touch pools and scuba lessons; the Shanghai Natural Wild Insect Kingdom, or the Shanghai Science and Technology Museum.