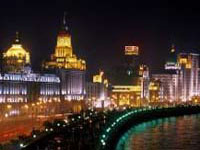 Shanghai Nightlife
Shanghai has a long-standing (and notorious) reputation as one of the world''s top ''sin cities''. It has a seedy reputation and there are many warnings given to visitors, but the ever-changing face of Shanghai''s nightlife is one that buzzes at all hours of the day.
The Bund has recently been given new life as a night time destination, with dilapidated buildings being demolished to make way for neon-lit jazz clubs, cocktail lounges, and restaurants. Glamour Bar hosts live music, art discussions, and an annual writers'' festival for a bohemian 1930s vibe. The Gothic castle at 6 Bund also houses several chic and upscale restaurants and lounges. Xintiandi pedestrian mall is another collection of bars and lounges in the downtown area.
Shanghai is a major concert destination in Asia, and you''ll find large international concerts on the calendar along with a number of local Mando-pop or Canto-pop acts. There are also a number of good jazz clubs on Fuxing Lu.
If classical entertainment is what you want, Shanghai has a number of options, including the Shanghai Philharmonic Society or the Shanghai Yueju Opera Group. You can also see acrobatic performances and touring productions of major Broadway shows like Les Miserables or touring ballet companies.
The district around the Julu Lu and Tongren Lu intersection is a cheaper and seedier option for those who want to party hard. There is a booming sex trade in Shanghai, and some areas of town are safer than others. It is best to stay in groups when going out at night.
Check the free local English-language papers like 8 Days, That''s Shanghai, and City Weekend for up to date event listings.