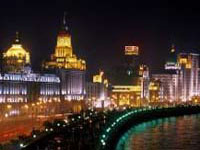 Best Restaurants in Shanghai
While Shanghai doesn''t have a well-known cuisine of its own, but local chefs and restaurants have taken the opportunity to combine the best from around the country, and around the world; indeed, dining in Shanghai is a great opportunity for visitors to sample Chinese food of all shapes and sizes without having to leave the city.
Traditional Shanghai cuisine is known as , and tends to be sweeter than food from other Chinese regions, flavoured with sugar, vinegar, ginger and soy for a distinctive flavour. Whether dining in style at the chic hotel restaurants or stuffing your face at a roadside cart, tourists are spoiled for choice with delectable treats like (steamed soup-filled buns) and Shanghai hairy crab. The city''s location at the mouth of the Huangpu River means fresh seafood is abundant, and the soy fields of the region provide the city''s distinctive ''stinky tofu''.
Shanghai''s food streets, some of the best of which are Huang He Lu, Yunnan Lu and Zhapu Lu, have a variety of cheap eateries, while flashier districts like the Bund and Luwan have pricier restaurants. Shanghai''s major shopping malls all have food courts with many vendors offering everything from stir fries to dim sum for low prices, which is a great way to sample a variety of foods; the Megabite and Raffles City Mall are good places to start.
Shanghai is a cosmopolitan city, and you''ll find a number of good international restaurants serving Thai, Japanese, French, and other world cuisines. There are also a number of new international chain restaurants, whose prices tend to be higher than most local restaurants.
More expensive restaurants in Shanghai will generally accept credit cards, but street vendors and takeaways will expect cash. While hotel restaurants will sometimes include a 15% service charge, tipping is not practised in Shanghai.