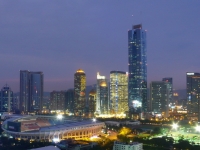 Best Restaurants in Guangzhou
Eating out is popular in Guangzhou, with locals spending more at restaurants here than anywhere else in China. It is no wonder when you look at what''s on offer: Cantonese cuisine is famous worldwide, and Guangzhou is its heart. The staples of Cantonese food are barbecue and dim sum, and you''ll find adventurous fare involving reptiles, amphibians and even insects, or more palatable fare like seafood and pork. Cantonese food is known for its good vegetarian variety as well.
There are other restaurants in Guangzhou serving a range of French, Italian, American and Japanese cuisine, though international chain restaurants don''t seem to find a foothold in the city. While tipping is not traditionally practiced in China, it is becoming more common in Guangzhou restaurants; if there is no 10% service charge on the bill, a tip to the same value is acceptable.