LuxuryTravel News & Articles
Adventure

Luxury Vacations: You've always wanted the best of both worlds-in your case, that means roughing it and indulging in the finer things in life. The thought of whitewater rafting fills your veins with adrenaline, while the prospect of sampling some of...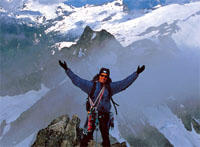 Luxury Adventures Alpine Ascents International offers extremely adventurous vacations for those seeking an outing that is a challenging proposition. There is definitely a lot of physical activity included. The company takes folk on mountain climbing...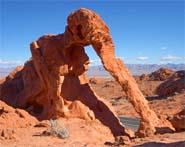 Adventure Travel: Proving once again that there is more to the Vegas "experience" than what can be found on the Strip, the Red Rock Resort has added yet another interesting feature to their lineup - an Adventure Spa. While the term seems a bit...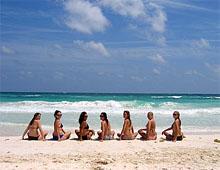 Luxury Adventure: Bikini season is just around the corner, so what can you do to beat the bikini blues? How about kick starting the season with a fitness program that starts you on a path to a healthy lifestyle for the rest of your life. Better yet,...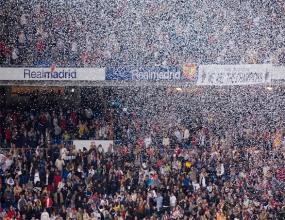 Luxury Adventures: Inside of most men, there is a little boy lurking who dreams of being a superstar sports hero. Age is of no relevance here. If given the chance, he knows that he could nail the buzzer-beating three-pointer from the top of the key;...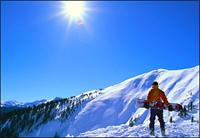 Luxury Skiing: Don't go reaching for that beach towel just yet. There's still an abundance of snow from our extra cold winter season. And where there is snow there is skiing! So zip up that parka, wax up those skis, and don't forget to bring plenty...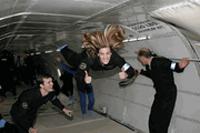 Luxury Adventures: The Zero Gravity Corporation provides a day to thrill seekers searching for something original. Passengers who book a flight on the G-Force One get to experience the feeling of weightlessness or zero gravity. Yes, it is...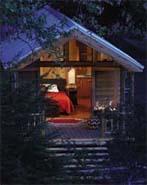 Luxury Campgrounds: The El Capitan Canyon provides a unique combination of wilderness and sumptuousness for travelers seeking an active vacation with a full docket of exciting experiences. Located in Santa Barbara, California, the area's...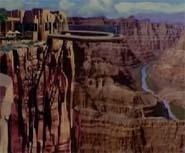 Luxury Adventures: Imagine walking out over the Grand Canyon and staring down at the Colorado River 4,000 below. Although it may sound like some sort of a simulator inducing a very realistic illusion, this is a real deal. The Skywalk at Grand Canyon...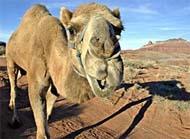 Luxury Adventures: Located on the edge of Canyonlands National Park in remote Moab, Utah, the Camelot Lodge promises "the adventure of a lifetime" for wilderness lovers. Camelot Lodge is not a "bed-and-breakfast," but an "adventure lodge" for...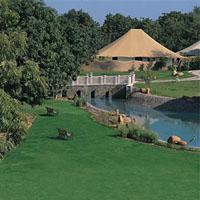 Adventure Travel:You've seen the Expedia.com commercials with the couple in the beachside bungalow with mosquito nets... and the thought of going on vacation to stay in a tent gives you the creepy crawlies already. Not to worry, you won't need a...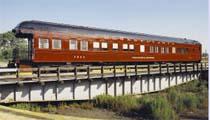 Luxury Rail Travel: Chartering a private railcar is a great way to experience a slice of Americana that most folk only read about in history books. Traveling by luxury train on the prestigious Francis L. Suter is retro-fit luxury rail travel at its...

Featured Luxury Hotels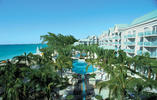 Grand Cayman, Cayman Islands
The Westin Grand Cayman Seven Mile Beach Resort
Fronting the famous Seven Mile Beach, The Westin Grand Cayman Seven Mile...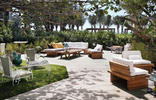 South Beach, United States
W South Beach
Glamour, location, style. Playful, energetic, whimsical. In a beachfront oasis...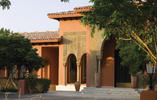 Jeddah, Saudi Arabia
Park Hyatt Jeddah - Marina, Club and Spa
Experience one of the premier 5-star hotels and resorts in Jeddah, Park Hyatt...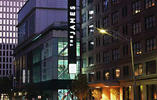 Chicago, United States
The James Chicago
Luxury Liberated at The James Chicago This unique hotel has all the...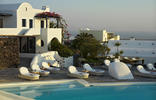 Santorini, Greece
Vedema Resort Santorini
Vedema Resort is the place where style, emotions, creativity and perfection...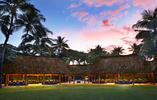 Nadi, Fiji
The Westin Denarau Island Resort & Spa, Fiji
Whether it's the private beach, the award winning Heavenly Spa by Westin, the...
LET'S CONNECT LUXURY NEWS & MORE