The Latest Travel Tips For Atlantic City
Ask for a tip

Check out the menu at Knife & Fork Inn to enjoy a local hotspot or do something a little more swanky with dinner at Buddakan's at Caesars. For nightlife check out Royal Belly's burlesque night show.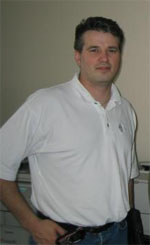 Eric
Posted on 10.27.2013
Whether they'll admit it or not, just about every local has spent a few hours at Ivan Kane's Royal Jelly Burlesque, but that's definitely not an appropriate scene for many. If you have the time and the cash, Atlantic City is famous for its casinos, and a stop at Harrah's Resort might be in order. If you really want a feel for the city, though, go adventuring and hit up the local restaurants - avoid anything that looks like a tourist trap or big chain. Take a Sack O' Subs over Cafe 2825 any day.


In the age of the Internet, undiscovered gems are few and far between. Still, the Gilchrist Restaurant is a local favorite and Pancho's Mexican Taqueria, though delicious, isn't going to register on most tourist's maps. For a meal on the cheap, check out Tony's Baltimore Grill.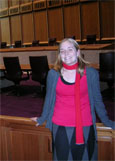 Mood is everything when picking a Casino. Forget the hottest slots or the cheapest meals, make sure you have a clear idea of the atmosphere you want, and chose a casino that also matches your wallet. The Borgata has a classy atmosphere that can make for a great segue into maturity, but it comes at a premium. For something a little more wild, try the Harrah's Resort.
Members who live in Atlantic City
share your city in photos

Whether you're a local or just enjoy visiting the city, we want to know why you love Atlantic City. Better yet, show us! Share your favorite attraction, landmark, or city scene by submitting a personal photo of you and your friends taken in beautiful Atlantic City.

Share Now

Upload photos by Instagram

#jlatlanticcity

* This website uses the Instagram(tm) API and is not endorsed or certified by Instagram or Burbn, inc. All Instagram(tm) logoes and trademarks displayed on this website are property of Burbn, inc.