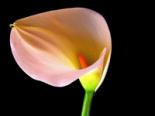 Pretoria National Botanical Garden
Featuring indigenous plants and flowers from all over South Africa, the Pretoria National Botanical Garden bridges the gap between scientific research and recreational environment. The garden is home to over 198 bird species, a few reptiles and even small mammals, such as the duiker, a small type of buck. A great place for a relaxing walk or picnic, the gardens also feature Mokha Restaurant which overlooks a small wetland.


Address: 2 Cussonia Avenue, Brummeria
Telephone: (012) 843 5172
Opening Time: Open daily 8amÂ?6pm
Admission: R20 adults, concessions available.