By Kellie K. Speed Oct. 20th, 2010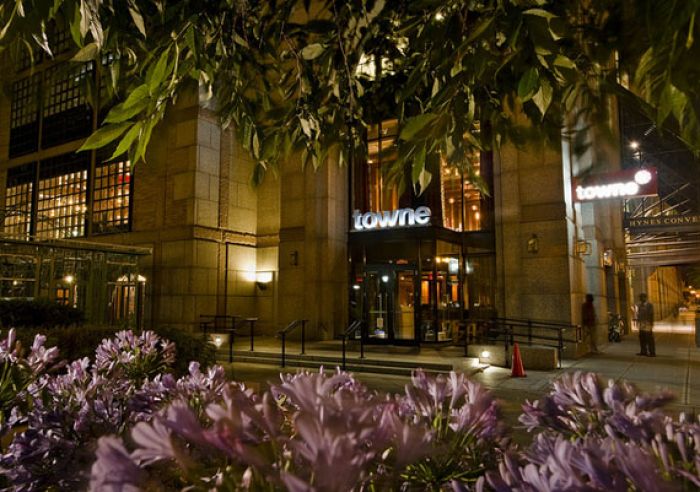 Boston Restaurants:
When word got out that renowned chefs Lydia Shire (Excelsior, Locke-Ober and Scampo) and Jasper White (Summer Shack and Jasper's) were coming together to open a
restaurant
, the city could hardly wait. Located adjacent to the Hynes Convention Center on Boylston Street with its numerous bars that attract a college-age crowd, Towne Stove and Spirits is a standout in its own right. The combination of flavors from both chefs (who have previously worked together) has truly created an expansively flavorful menu uniquely showcasing each chef's talent.
As you enter the modern Back Bay restaurant, you will pass by the large bar with friendly bartenders dishing out signature pizzas and light dishes. There are two levels, three bars and three beautifully designed dining rooms, each of which offers a unique atmosphere. We were seated in the upstairs dining room adjacent to the open bustling kitchen, which was separated by a glass window. It was fascinating to watch the chefs grill up lobsters, debone chicken from the rotisserie and cook on the wood-fired grill. The enormous kitchen, which had about 20 workers hustling around the night we went, was filled with every cook's dream — a vintage copper stove, the most enormous mixer ever created and lots of people to help clean up.


The large menu here is just as colorful as the interior of Towne and plays homage to Shire and White's true talents. Of course, White's lobster dishes reign supreme while Shire's pizzas, ravioli and rices also shine. We started off with the flavorful ravioli, an addicting concoction of spinach, ricotta and beef served in a light candele sauce. Although we ordered the East Coast oysters (raw), our server mistakenly brought out the broiled version, which was served with oyster pancakes. We were glad for the mistake as we devoured three warm bivalves complemented with the most amazingly delicious pancakes possibly ever created.

Other appetizers included lobster tails, littlenecks, sea clam casino, clam linguine (served with red or white sauce) and fettucine alfredo, better known as The Truth, as it was created especially for Celtics Paul Pierce. There is also a good selection of soups and salads such as lobster bisque, Caesar salad spears with panko fried egg and white anchovies, as well as arugula with fresh picked lima beans and warm spiced lobster oil.

Moving right along, we sampled the chicken brick style, a crisp generous portion of flattened chicken served with a side of sweet butternut squash. The rib roast was the declared winner of the table — a tender and juicy prime cut spiced with Russian seasoning. The creamy horseradish sauce only further complemented the flavorful beef. If you are looking for lighter fare, don't miss the indulgent $21 extreme burger, hot buttered lobster roll or selection of pizzas, which included everything from a mushroom duxelles with scallion and fresh homemade cheese to a traditional margherita with untraditional yellow tomato smoked over olive wood. The Peking chicken pot pie sounded intriguing as did the "pig chop" with fried milk and pork riblets. Other entrees also included beef short ribs, a swordfish pup steak, as well as a lobster served with whiskey butter and frites.

We ended the perfect evening with a taste from their dessert menu — the brown sugar angel food cake was extremely light, topped with bruleed brown sugar, served alongside creamy caramel ice cream and further topped with nostalgic maple cotton candy to bring out the kid in you.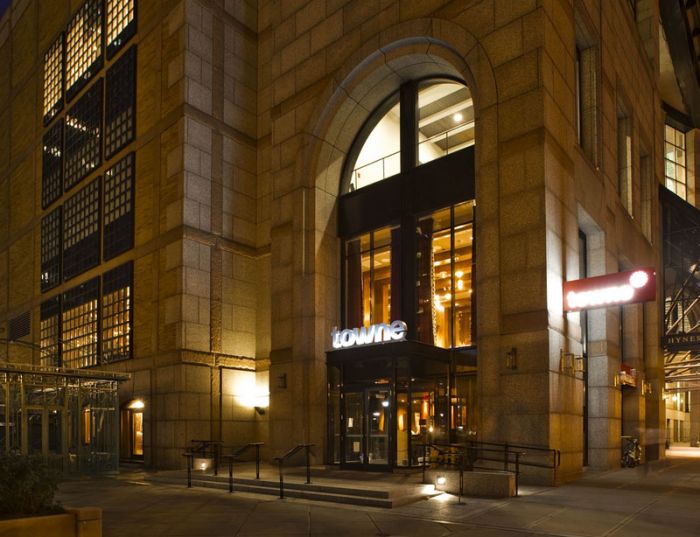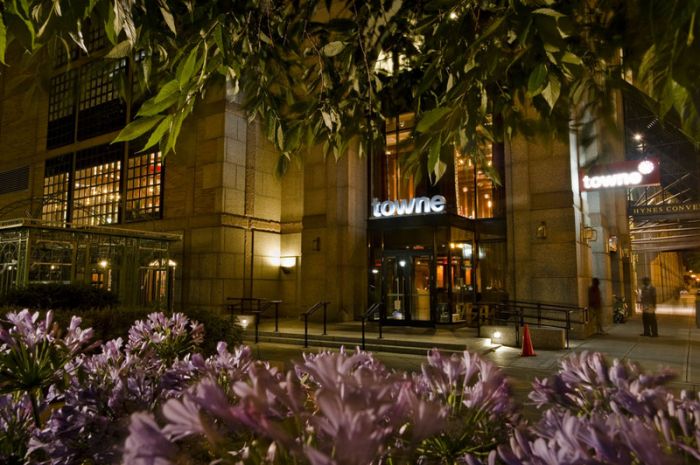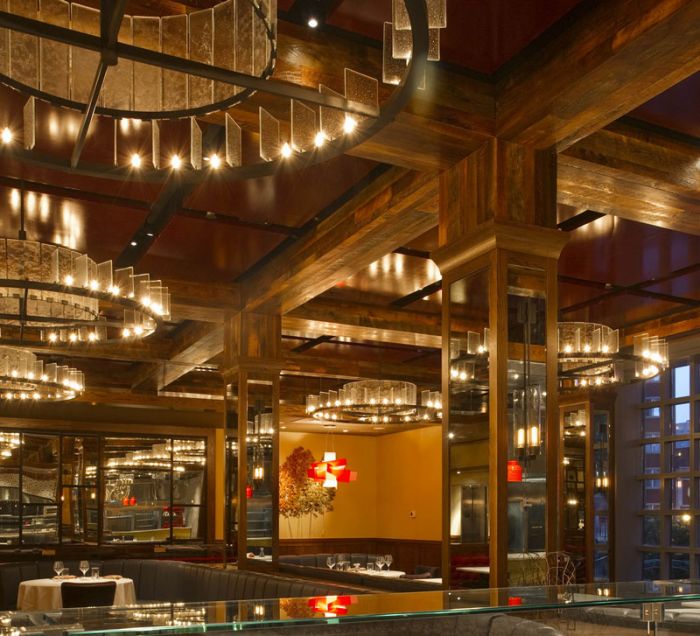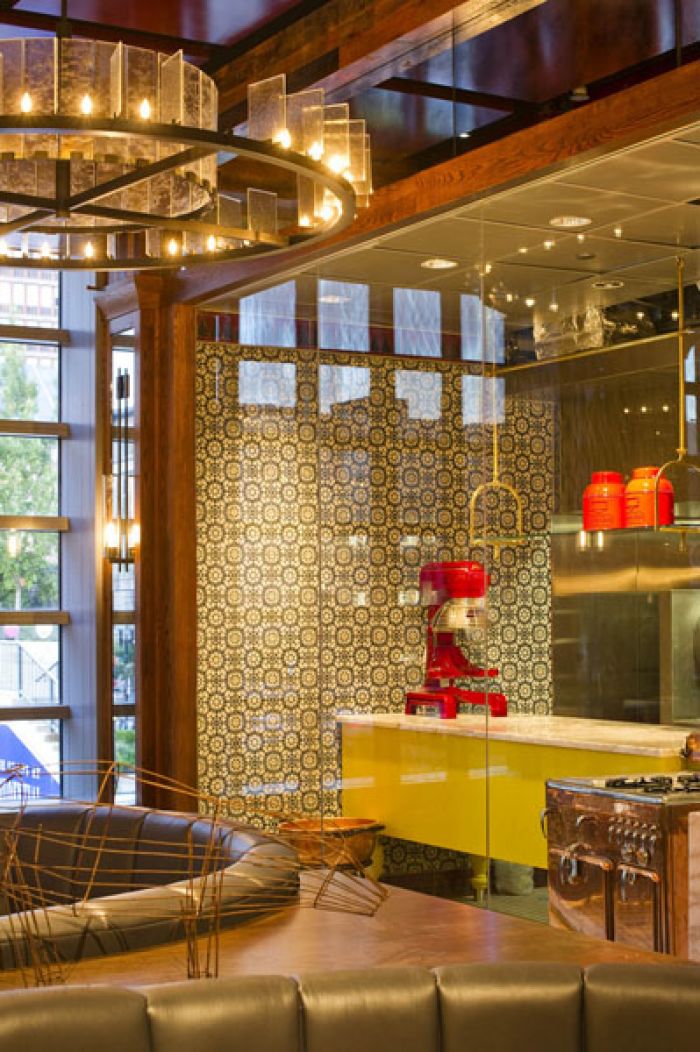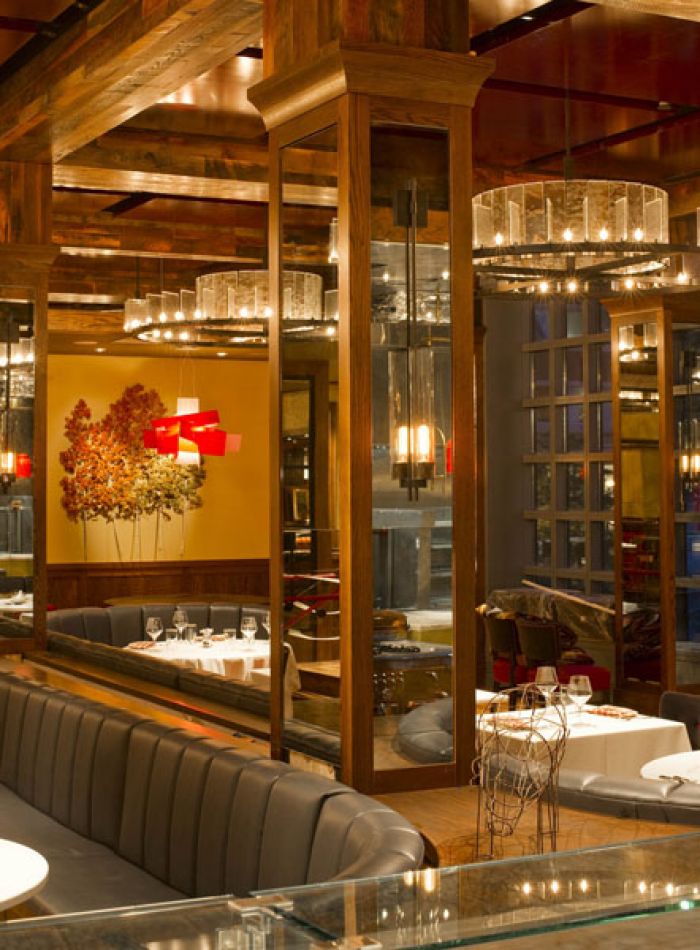 Kellie K. Speed
As the Boston city guide editor for JustLuxe, Kellie Speed is a native Bostonian and a freelance writer/editor/copywriter with more than 20 years expe...(Read More)