By Kellie K. Speed Jan. 4th, 2011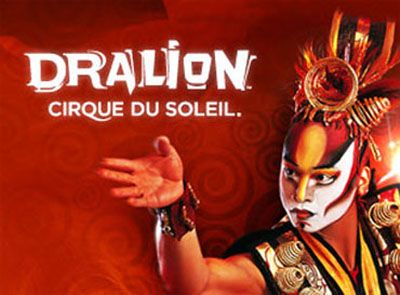 Arts & Culture:
Cirque du Soleil kicks off the New Year right with eight performances beginning with opening night held on Wednesday, January 5 at the Agganis Arena. Running through January 9, the show promises to be fun for the entire
family
.
The name Dralion (pronounced dra-lee-on) is drawn from its two main symbols: the dragon, representing the East, and the lion, representing the West. Dralion derives much of its inspiration from Eastern philosophy with its perpetual quest for harmony between humankind and nature. The international cast features 52 acrobats, gymnasts, musicians, singers and comedic characters. The show first premiered in 1999 and has been shown to more than eight million people worldwide since its opening.

When it started out in 1984, Cirque du Soleil began as a group of 20 street performers. Today, the company has 5,000 employees including more than 1,200 artists from close to 50 different countries.

The Boston show schedule is as follows:
Wednesday, January 5 at 7:30p.m.
Thursday, January 6 at 7:30p.m.
Friday, January 7 at 3:30p.m. and 7:30p.m.
Saturday, January 8 at 3:30p.m. and 7:30p.m.
Sunday, January 9 at 1p.m. and 5p.m.

Tickets are $95 to $99; children (12 & under) from $76 to $80 and military and seniors are $85.50.

The Agganis Arena is located at Boston University, 925 Commonwealth Avenue, Boston, MA 02215. For tickets to Dralion, visit www.cirquedusoleil.com.
Kellie K. Speed
As the Boston city guide editor for JustLuxe, Kellie Speed is a native Bostonian and a freelance writer/editor/copywriter with more than 20 years expe...(Read More)