By Jared Paul Stern Jul. 6th, 2011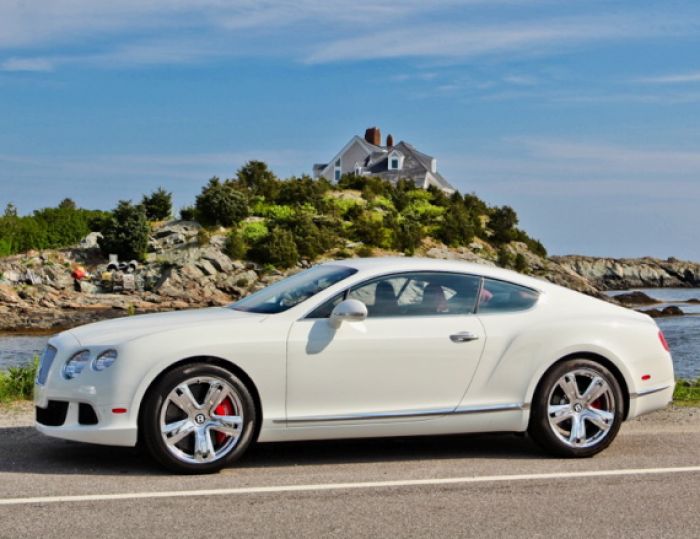 Photo Courtesy of Bentley Motors
On June 15 through 19, Newport, Rhode Island hosted the first competitive
regatta of J Class yachts
in the U.S. since the America's Cup in 1937. Among classic yacht enthusiasts the J Class is legendary.
The hallowed moniker denotes the large sailing yachts designed between 1930 and 1937 for the wealthy yachtsmen who raced them in the Cup. The J Class designation was an evolution of renowned yacht designer Nathanael Herreshoff's Universal Rule for determining racing boats' eligibility for the prestigious race.
At about the same time as the original J Class races, W.O. Bentley, founder of the famed British marque, and the "Bentley Boys" were enjoying their tremendous success at Le Mans. So Bentley wisely decided the new J Class Regatta would be a perfect showcase for their latest smash hit, the devastatingly elegant and powerful, yet understated, new
Continental GT
.
With an eye for a good entrance, two Continental GTs and a flagship Mulsanne maneuvered through the crowds thronging the Newport Shipyard to pull up right next to where the J Class yachts were moored.
Ranger
and
Velsheda
were the two glorious vessels competing in the race, and the Bentleys were literally the only other conveyance fit to be seen in their company.
A select group of VIPs watched a day of racing on a 1920s mahogany motor launch chartered by Bentley for the occasion before retiring to the luxurious Castle Hill Inn overlooking Narragansett Bay. Again the armada of Bentleys were perfectly at home at the Relais & Chateaux property on Newport's famed Ocean Drive. A gourmet feast accompanied by vintage Krug, fine Bordeaux and some limited edition Macallan single malt rounded out a perfect day's sailing and motoring in style.
Jared Paul Stern
Jared Paul Stern has written for the Wall Street Journal, New York Times, the New York Times' T magazine, GQ, WWD, Vogue, New York magazine, Details, Hamptons magazine, Playboy, BlackBook, the New York Post, Bergdorf Goodman magazine and Luxist among others. The founding editor of the Page Six magazine, he has also served as a judge for everything from the International Best Dressed List to the Fo...(Read More)