By Kellie K. Speed Jul. 26th, 2011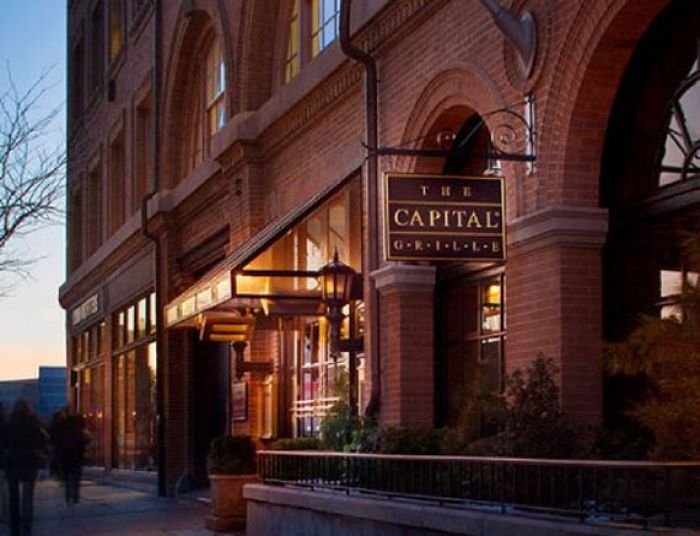 Photo Courtesy of The Capital Grille
Don't miss the event of the summer being held now at
The Capital Grille
. The Generous Pour is running through September 4 and allows diners to sample nine fantastic selections from around the world picked by Master Sommelier George Miliotes.
The wine pour is just $25 and can be paired up with dishes from the standard Capital Grille a la carte menu. All of the servers are knowledgeable about each wine and can help guide you through which vintage would be best paired with each dish.


We visited the downtown Boston Newbury Street location recently for a wine pairing dinner. Our attentive and well-informed server, Adam, walked us through the wines from around the world and started us off with a crisp glass of Marquis de la Tour Champagne from France. We moved on to a glass of La Cana Albarino from Spain that was paired with pan-fried calamari and lightly spiced cherry peppers.

The crisp prosciutto wrapped around fresh mozzarella melted in our mouths and went amazingly well with the Chateau St. Jean chardonnay from Sonoma. Service at this location is always tremendous and this evening proved no exception. Manager Christopher Samson was seen constantly walking through the dining room checking to be sure guests were satisfied while servers kept churning out dishes from the open kitchen.


For dinner, we sampled the enormous bone-in Kona crusted dry aged sirloin with shallot butter paired up with a glass of Chalk Hill Estate cabernet from Sonoma. The tender and juicy sirloin was well marbled, seared to perfection and bursting with flavor from the Kona coffee rub. The lobster mac and cheese side dish was extraordinarily rich and creamy, while the sautéed spinach proved to be a lighter, yet equally addicting, accompaniment.

We ended our visit with a sample of ultra rich flourless chocolate espresso cake and the signature strawberries Capital Grille (with vanilla ice cream and Grand Marnier). Pair that with a sampling of RL Buller port from Australia and you are guaranteed the most perfect evening.

Insider note: The restaurant is slated to move from its Newbury Street location to the Hynes Convention Center this fall so be sure to keep an eye out for the exact date of the move. In the meantime, when you visit, be sure to ask to be entered into the drawing for a chef's dinner for four paired with wines selected by the wine director. (Entries are due on September 4).

The Capital Grille is located at 359 Newbury Street in Boston. For reservations or more information, call 617.262.8900 or visit TheCapitalGrille.com.




{start-jlvideo}728{end-jlvideo}