By Kellie K. Speed Sep. 8th, 2011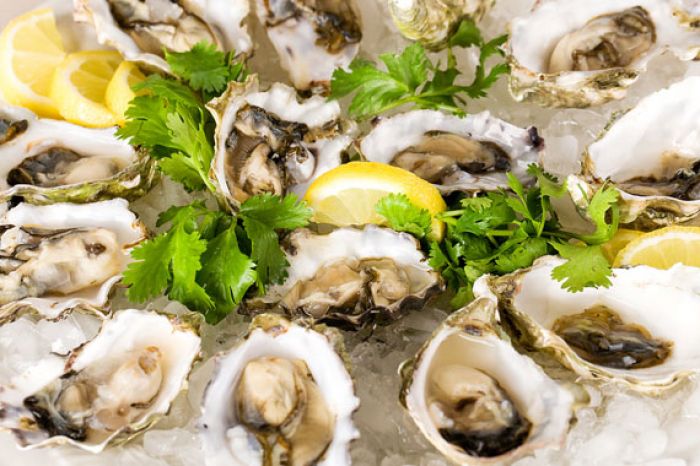 Photo Courtesy of Shutterstock
The Island Creek Oysters Foundation is celebrating its sixth annual
Oyster Festival
this weekend on Saturday, September 10th, 2011 from 3 to 11 p.m. on Duxbury Beach in Duxbury, MA.


This year's events include something for everyone, including the youngsters. For just $50 per person on Saturday, from 3 to 5 p.m., there will be a Kids Zone, Narragansett Beer, Island Creek Oysters, and Local Favorite Cheech and the Reggae Bubblers hit the Stage. From 5 to 8 p.m., chefs like Jamie Bissonnette, Jeremy Sewall, Eric Brennan, Ken Wisneski and Jasper White (along with 15 other local chefs) will be serving up signature dishes to be paired up with Narragansett Beer and, of course, Island Creek Oysters. DJ Ryan Brown will also be spinning some tunes. From 8 to 10 p.m. the Late Night Grill will be provided by Green Street Grill and the headlining band will feature Joe Bachman & The Crew. Guests can also purchase food and drink tickets for $5 (each ticket is good for one beer or wine or six oysters with all proceeds benefitting the Foundation).


The tax deductible ticket supports Island Creek's mission to provide funding, expertise, and compassion to help build sustainable aquaculture systems in impoverished regions worldwide. Proceeds from the Oyster Festival will fund the ongoing work of the Foundation including their collaboration with Woods Hole Oceanographic Institution in Zanzibar where a shellfish hatchery is being successfully developed, as well as towards future projects where sustainable aquaculture can bring relief and hope to impoverished areas around the globe.

Be sure to arrive early on Saturday as they are expecting nearly 3,000 guests to attend but there will be nearly 30,000 oysters on hand for the celebration, all of which are donated and shucked by ICO farmers as well as dozens of volunteer shuckers from up and down the East Coast.

This year, the Foundation is adding another event, "Friends for Haiti" the night before Oyster Festival, on Friday, September 9th, to benefit our project with Caribbean Harvest in Haiti. For tickets or more information, visit IslandCreekFoundation.org.
Kellie K. Speed
As the Boston city guide editor for JustLuxe, Kellie Speed is a native Bostonian and a freelance writer/editor/copywriter with more than 20 years expe...(Read More)