By Kellie K. Speed Sep. 12th, 2011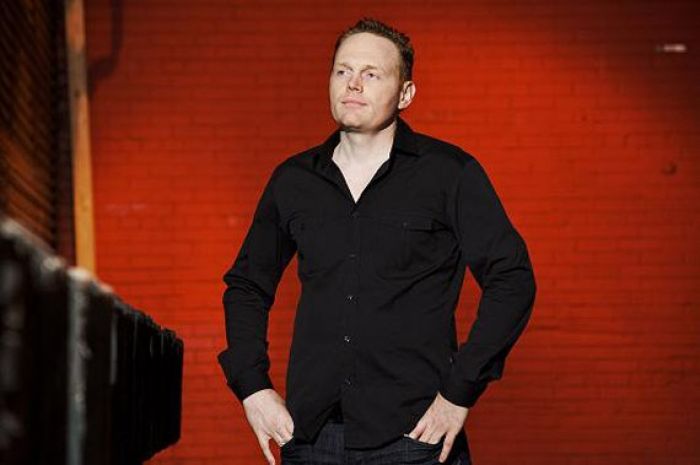 Photo Credit: Brian Friedman
Bill Burr, Boston's funniest and angriest comedian, is coming to town at the end of the month to promote his national tour, You People Are All The Same. Burr, who appeared in Date Night with Steve Carell and Tina Fey, grew up in Canton, Mass. and is appearing in two episodes of the current season of Breaking Bad, the first of which premiered on July 31. He also produced, co-wrote and stars in the short film, Cheat, which premiered at The Tribeca Film Festival in April and is currently writing a book, also called Cheat, with his co-stars based on the film. We recently chatted with Burr to discuss East Coast humor, public humiliation and those dreaded Yankees.
JustLuxe: When did you first become interested in being a comedian?
Bill Burr: I always watched comedians on TV and loved comedy as a kid but I didn't see it as a possibility for my career.
JL: Did your upbringing have any influence on your decision to get into comedy?
BB: Yes, that and being from the part of the country that I lived in (Massachusetts). People in Massachusetts take for granted just how funny the average Bostonian really is. I have a great appreciation for East Coast humor. I think that everyone in Boston is funny whether they realize it or not.
JL: You got your first start at the Boston Comedy Club back in the day. Do you relate much of your comedy to your upbringing in Boston?
BB: I come from a large family and relate a lot of comedy to that and also being a Boston sports fan. I have been a Boston sports fan since back in the day when it was painful to watch Boston sports. I had season tickets to a Patriots game in 1989 and I could write three hours of comedy based on the fans that I saw in the parking lot. I remember walking into the game and seeing a dead seagull on the ground. It looked like it dive-bombed into a car and dropped on the ground. It was freezing cold and the Patriots lost. We came out and are walking back to the car when we saw that someone had thrown the seagull on someone's hibachi. Someone found a way to make being in minus ten degrees funny!
JL: How do you come up with your new material?
BB: I watch a lot of TV and a lot of it is based on personal experience. Everything interests me for about ten minutes but there are just a few things that stick with me like sports and music. I might read about space or cooking and learning about other countries but my interest never lasts long.
JL: How long does it take you to come up with enough material for a show?
BB: It can take three to four months to be able to prepare a show where you can talk for up to an hour. Then it takes a good year to get the act up to speed and the following year to make it a special. It's like putting together a championship team.
JL: What was your worst moment on stage?
BB: There are too many. There is a certain level of humiliation that you have to go through to be a good comedian. The humiliation never ends; you just get used to the heckling, rejections and bombing on stage. One of the worst experiences was at the Comedy Connection in Providence and I was hosting the show and got zero laughs. I had to keep going back up on stage. It was like getting beaten up and then having a bucket of water thrown on me to wake me up. I remember hearing someone saying "that redheaded kid sucks" and for five days after that show, I had those words playing in a continuous loop in my head.
JL: Do you have any advice for young comedians starting out?
BB: Write your stuff, go up on stage and don't be too hard on yourself. The first ten times it's hard to get the nerve to get up on stage. In the beginning, it's just about jumping in the deep end. There is so much to figure out like dealing with someone yelling at you or trying to take the microphone out of the stand and you get to feel what it feels like to bomb on stage. It's an incredible feeling.
JL: What's it like to come back to your roots and play in Boston again?
BB: I love to come back to Boston and catch a game. That's what I really miss most about the city being in a place where everyone is rooting for the same team. I live in LA and hate the Laker fans but being in New York was the worst with all the Yankee fans.
Spoken like a true Bostonian. Bill Burr is coming to the Wilbur Theatre in Boston September 23 and 24. For tickets or more information, visit TheWilburTheatre.com.
Kellie K. Speed
As the Boston city guide editor for JustLuxe, Kellie Speed is a native Bostonian and a freelance writer/editor/copywriter with more than 20 years expe...(Read More)