By Kellie K. Speed Oct. 3rd, 2011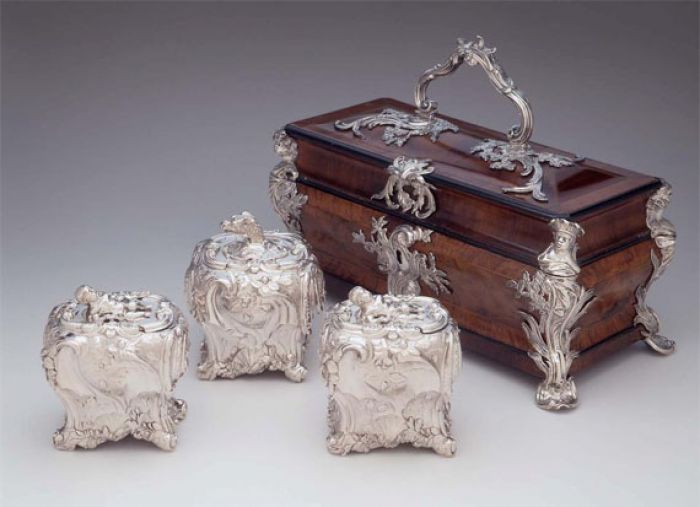 Photo Courtesy of Ellis Boston Antiques Show
The Ellis Boston Antiques Show is being held October 20-23, 2011 at the Boston Center for the Arts Cyclorama and will feature 40 American and European exhibitors offering an array of antiques, decorative arts, fine art, jewelry, silver, antiquities, quilts, rare maps, books and prints.
This year's show opens Thursday, October 20 with a Gala Preview benefiting Ellis Memorial & Eldredge House. Tickets are $250. Weekend show hours are Friday, October 21 from 1 to 9 p.m., Saturday October 22 from 11 a.m. to 8 p.m., and Sunday, October 23, from 11 a.m. to 5 p.m. Admission is $15 (under 12 free), which includes admission to all special programs.
The schedule of events is as follows:
Friday, October 21, 2011, 6 to 9 p.m.:
New Collectors Night
A panel of experts will discuss information about collecting, appraising and protecting antiques and fine art in today's market. Panelists include PBS "Antiques Roadshow" appraiser, Colleene Fesko; John Fiske, editor of New England Antiques Journal; and Nicholas M. O'Donnell, J.D., of Sullivan and Worcester, Boston, whose clients include European and American art museums.
Saturday, October 22, 2011, 3 p.m.:
Special Guest Speakers and Book Signing
Author and art advisor Diane McManus Jensen will discuss the secret passions of notable collectors. With more than 30 years of professional experience, she will de-mystify collecting and provide potential collectors, connoisseurs, and art lovers with an easy-to-follow guide to the collecting experience. A book signing and reception will follow.
Sunday, October 23, 2011:
Special Guest Speakers
2 p.m.
Sam Scott, Associate Curator of Maritime Art and History, Peabody Essex Museum will discuss works by Hudson River School painters. Concurrent with the exhibition by the same title on view at PEM through November 6.

3 p.m.
Thomas Michie, Senior Curator of Decorative Arts and Sculpture, MFA Boston will discuss how recent gallery renovations at the MFA have created opportunities for expanded and improved displays of the museum's renowned collections of European decorative arts. This illustrated lecture will review recent acquisitions culminating in the creation of a new gallery for 18th-century Continental decorative arts.

For more information, call (617) 363-0405, or visit EllisBoston.com.
Kellie K. Speed
As the Boston city guide editor for JustLuxe, Kellie Speed is a native Bostonian and a freelance writer/editor/copywriter with more than 20 years expe...(Read More)