By Kellie K. Speed Oct. 14th, 2011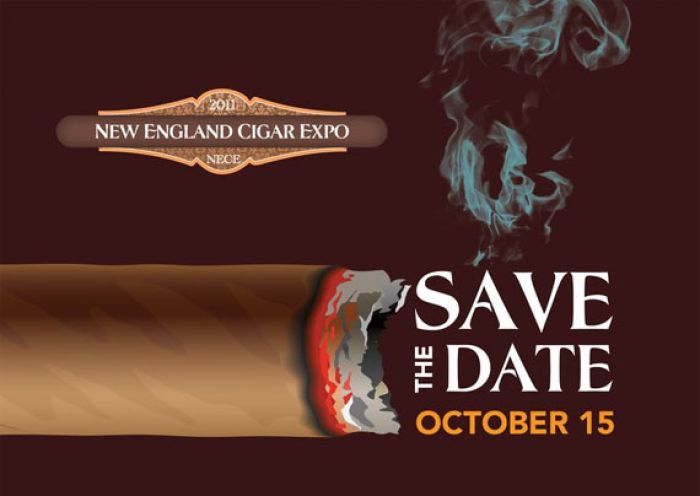 Photo Courtesy of New England Cigar Expo
Cigars
, food and The Sopranos? That's exactly what the 2011 New England Cigar Expo promises at its festival being held on Saturday, October 15. Located about an hour from Boston at the Rhode Island Convention Center, the exposition is being held from 2 p.m. to 7 p.m. tomorrow.
The region's largest event of its kind, the expo will connect cigar aficionados with 20 cigar distributors and will offer food samples from Providence's local area restaurants along with tastings of top-shelf spirits and fine wines, a VIP gourmet dinner, celebrity meet-and-greets, live music and take-home keepsake gift packages.

Among the event's sponsors are Cigar Masters, Gem Plumbing, Two Guys Smoke Shop and The Sopranos Wines. The expo is being hosted by Buddy Cianci (right), the former mayor of Providence. Be sure to keep an eye out for New England Patriot Patrick Pass as well as Fred Smerlas and Steve DeOssie (below) of Fred & Steve's Steakhouse in nearby Lincoln, Rhode Island.


There is an after-party being held at Italo American Grille, 1195 Douglas Avenue in North Providence following the event. Tickets are $50 for admission only to the after-party. Tickets are $150, which include 20 cigars, food and drink samplings, live music and celebrity guests. VIP tickets are $200, which includes entry to the after-party.



The event is being held at the Rhode Island Convention Center, One Sabin Street, Providence. Don't miss out on your chance to check out one of the most fun events in town this weekend! For tickets or more information, visit NewEnglandCigarExpo.com.
Kellie K. Speed
As the Boston city guide editor for JustLuxe, Kellie Speed is a native Bostonian and a freelance writer/editor/copywriter with more than 20 years expe...(Read More)