By The Daily Meal Dec. 5th, 2011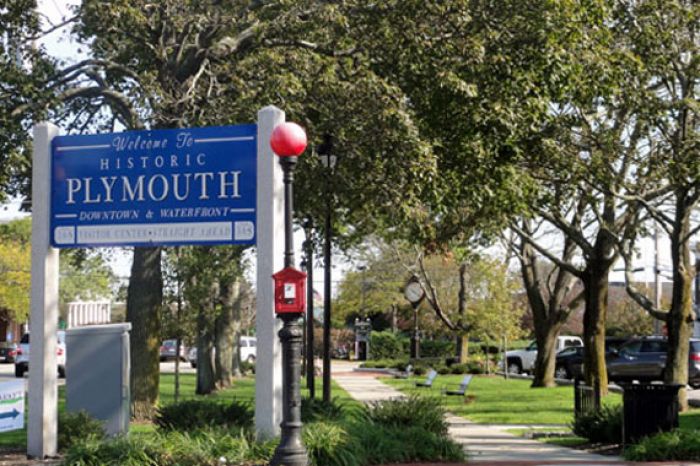 Photo Courtesy of Cupcake Charlie's
Get back to America's roots with a weekend of delicious eats and historic sights
History buffs and food lovers are sure to cross paths in Plymouth, Mass., affectionately known as "America's Hometown
Thanksgiving
." As the town gears up for Turkey Day, take a stroll through the historic area of Plymouth Center and head towards the waterfront for a glimpse of the Mayflower II.
Of course, don't leave without a stop at Plymouth Rock, where you can learn the complete history of our original settlers. End the weekend at the waterfront harvest market, where you'll find some locally grown Thanksgiving feast ingredients.


Afternoon Snack: Find cute, seasonal treats at Cupcake Charlie's. Try the flavor of the day or go with classic favorites like "Peanut Butter Pleasure" and "Granny's Carrot Cup." For a fun alternative, try their colorful cupcake lollipops and frosting shots. Of course, for Thanksgiving they're offering "Pumpkin Patch" and pumpkin chocolate chip flavors to get you in the holiday spirit.

Dinner: Overlooking Plymouth Harbor, with postcard views of the iconic Mayflower II, diners at Isaac's can experience a bit of local history with their meal. Named after Isaac Allerton, who came over on the Mayflower, the restaurant is as classic New England as they come, serving dishes like clams casino (a house specialty), the requisite clam chowder, rack of lamb, and baked stuffed jumbo shrimp.


Drinks: The picture of a small-town pub, the British Beer Company is the most charming spot in town for a beer. Try the Mayflower Autumn Wheat, Mayflower IPA, Mayflower Imperial Stout, or (for a break from the Mayflower) the Coney Island Freaktoberfest before feasting on British favorites like bangers and mash and shepherd's pie. (Photo courtesy of Flickr/Patrick Haney)

Market Tip: On Sunday, November 20, the America's Hometown Thanksgiving committee will host a Harvest Thanksgiving Market along the waterfront. Browse through local vendors' farm-fresh items to stock up for your own upcoming feast. Take helpful tips from local chefs, enjoy live bluegrass music, and taste an abundance of seasonal treats like pumpkin ravioli and fresh apple cider.

Sleep: Treat yourself to a stay at the Auberge Gladstone Guesthouse, a local bed-and-breakfast with a rich history that's been open since 1848. Borrow one of the hotel's bikes for a ride along the waterway, snuggle up with a good book in their library, and end your night with a soak in their therapeutic jacuzzi.


More from our friends over at TheDailyMeal:
The Daily Meal
The Daily Meal covers every aspect of the food and drink experience: restaurants, chefs, food trends, cookbooks, wine and spirits, healthy dining, home entertaining, food-oriented travel ' and of course cooking. We believe that cooking and eating together unite us and connect us with the outside world. These pursuits can and should be fun ' as should a web site dedicated to them. And the...(Read More)