By Kellie K. Speed Apr. 16th, 2012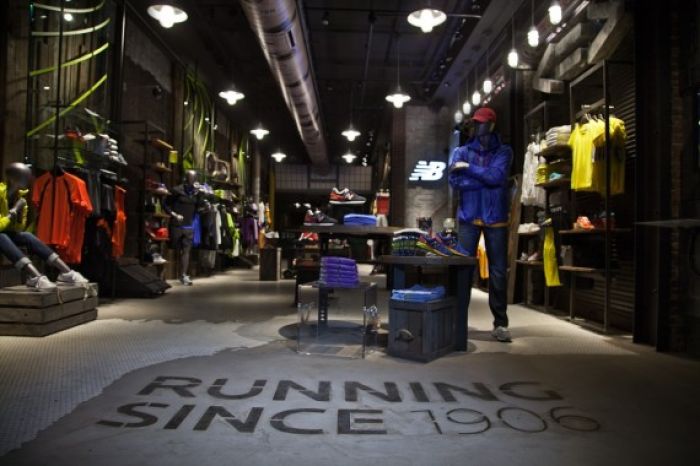 New Balance
Just in time for Marathon Monday today in Boston, a
New Balance
store has opened right at the race's finish line. Located at 583 Boylston Street in Copley Square, the retail store offers a one-stop shop for runners looking for a comfortable shoe to brave the 26-mile trek. New Balance, which is headquartered in Boston, is currently the only athletic shoe company that manufactures footwear in the United States with 25 percent of footwear shipments produced at five local New England facilities.
We visited the 2,500-square-foot New Balance Experience Store on opening night and loved the classic yet sleek interior with restored original brick walls, floor tiles and rolling grill doors. This location also pays particular homage to the runner through race bibs and a map of the city's marathon that are imprinted in plaster as well as the "Running Since 1906" sign in the store's entryway.
Be sure to keep an eye out for the eight digital 'ON THE LINE' screens where you can check out Team New Balance athletes in action, New Balance Hubway bike availability throughout the city, and get a behind-the-scenes look at how the brand crafts shoes. The back wall of the store features a cool Fenway Area complete with yellow replica foul pole and imagery highlighting the brand's partnership with the Boston Red Sox. 
In terms of sneakers, there are unlimited options here. We love New Balance's 1260 running shoe that provides not only comfortable stability but exceptional cushioning for a treadmill workout. Whether you are an avid runner or just starting out, this shoe will certainly take you to the finish line.
What makes New Balance so unique is the shoes can easily be customizable. Simply go onto
NewBalance.com
and you can easily create your own exclusive design. Speaking of unique, check out the limited Boston edition ultra lightweight 890v2 with its bright blue, yellow, red and orange colors or the classic retro style 574 (they also make a Boston-inspired shoe with "Fenway" imprinted on the back).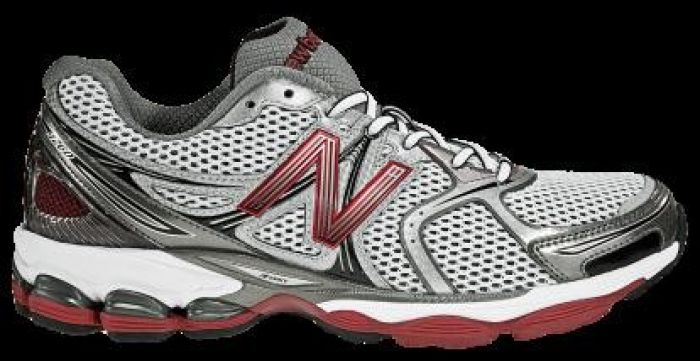 New Balance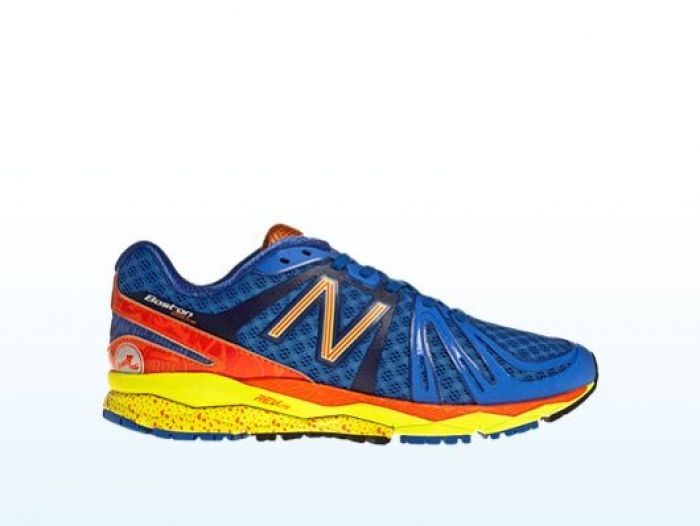 New Balance
Kellie K. Speed
As the Boston city guide editor for JustLuxe, Kellie Speed is a native Bostonian and a freelance writer/editor/copywriter with more than 20 years expe...(Read More)