By Kellie K. Speed May. 1st, 2012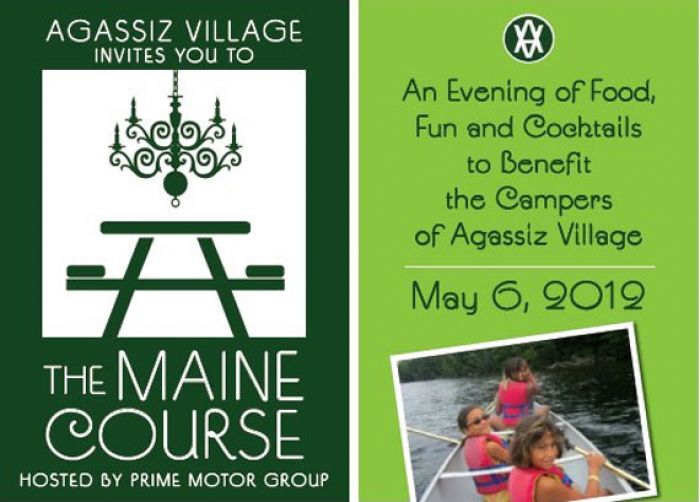 Photo Credit: Prime Motor Group/Agassiz Village
This Sunday, Prime Motor Group of Westwood, Mass. will host The Maine Course, a benefit for The Agassiz Village Campership Fund, which offers children ages eight to 17 the opportunity to attend overnight camp in Poland, Maine.
Agassiz Village was founded in 1935 by Boston attorney Harry E. Burroughs who saw an opportunity to foster children from the inner city of Boston by introducing them to the beauty of the outdoors in a summer camp environment. Today, Agassiz Village serves hundreds of boys and girls from all over New England.
"My best friend from college is Harry Burroughs' grandson and he asked me to go on the Board so that is how I became involved with Agassiz Village," said David Rosenberg, president of Prime Motor Group. "The camp offers kids a chance to get out of the city and experience what life is like in a camp setting. It is an opportunity for them to get away from the daily grind and have fun."
For the event, all the vehicles in the Mercedes-Benz showroom will be cleared to be replaced with some great local chefs offering an array of delicacies from restaurants including Anna's Taqueria, Boston Speed Dog, Cakes to Remember, Douzo Modern Japanese Restaurant & Lounge, il Casale, Island Creek Oyster Bar, the Kickass Cupcake Truck, L'Andana, Masona Grill, Rebecca's Cafe, Sky Restaurant Norwood, Chocolate Therapy, Strega Waterfront, Sweet Basil and Top Dog of Rockport. Beer, wine and beverages have been sponsored by Blue Hills Brewery, Brick & Mortar, Kappy's Fine Wines & Spirits and Whole Foods Market.
"We thought this event would be a great way to introduce new people to Agassiz Village while being able to sample food from some local restaurants in a great setting," said the camp's Executive Director Clifford Simmonds. "David was extremely generous to offer us the space at Mercedes-Benz to host the event."
From games and raffles to food and entertainment, the evening certainly promises to be a lot of fun. "We were looking to do something different than a golf fundraiser this year," Rosenberg added. "It's a great opportunity for people to come and enjoy some incredible restaurants in a unique setting and it's all for a great cause."
The event is being held on Sunday, May 6 from 6:30 to 9 p.m. Tickets are available for $75 per person. For more information or to purchase, call (781) 860-0200or visit
AgassizVillage.org
(Space is limited and tickets will be sold in advance only. Tickets will not be available at the door). Mercedes-Benz of Westwood is located at 425 Providence Highway (Route 1) in Westwood, Massachusetts.
Kellie K. Speed
As the Boston city guide editor for JustLuxe, Kellie Speed is a native Bostonian and a freelance writer/editor/copywriter with more than 20 years expe...(Read More)