By Kellie K. Speed Jul. 6th, 2012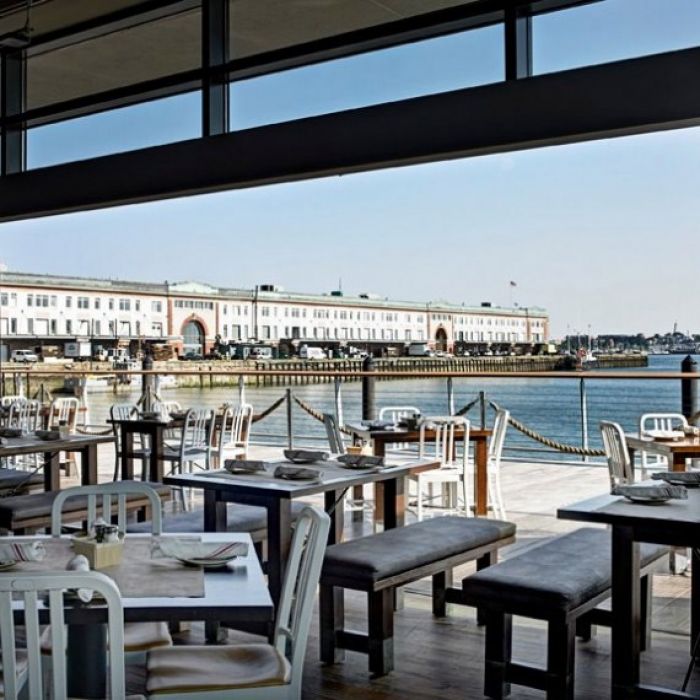 Photo Courtesy of Legal Harborside
Bostonians know the name Legal Sea Foods is synonymous with great seafood; but what you may not know is that Liberty Wharf's Legal Harborside offers three unique concepts (and menus) on each floor featuring the same fresh fruits of the sea we have all come to love from the Legal's brand.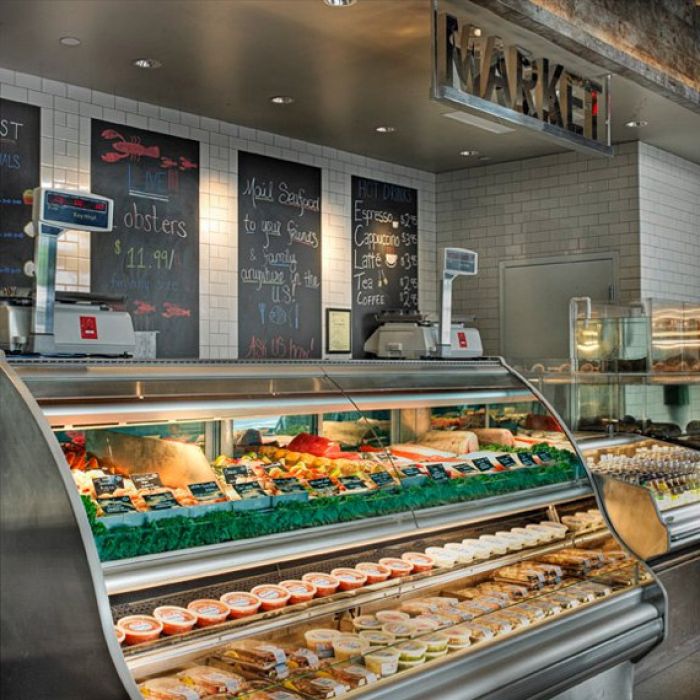 The main first floor features a massive bar area with outdoor waterfront seating, an open kitchen, oyster bar complete with shuckers dressed in commercial marine gear and a fish market. Walk up the grand staircase to the second floor that encourages more formal dining (think butter poached lobster with corn, mussels, chorizo and fingerling potatoes).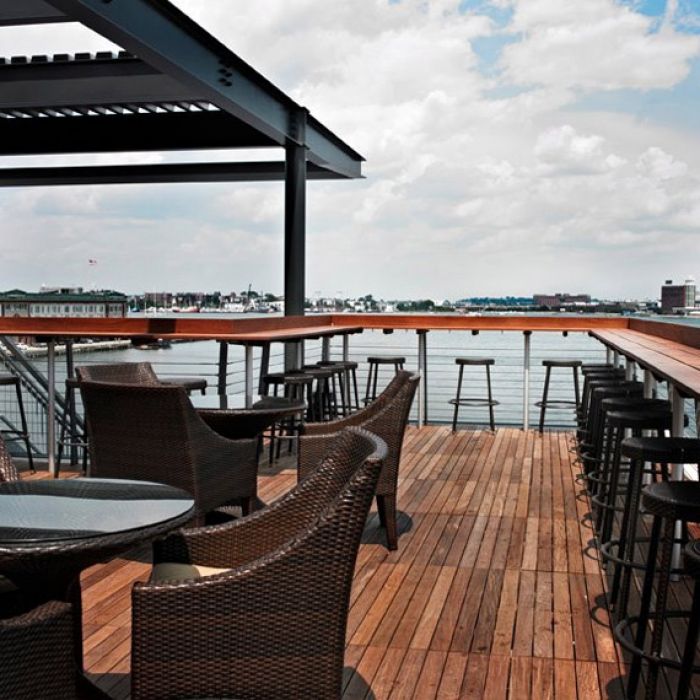 The rooftop lounge on the third floor is one of our favorite places in the summer to check out a panoramic view of Boston while sipping a glass of white wine and noshing on a lobster roll or some sushi (There is also a retractable glass roof so you can head up here year round to dine under the stars).
Roger Berkowitz opened the picturesque 20,000-square-foot Legal Harborside last spring in the Seaport District adjacent to the Boston Fish Pier (the oldest continuously working fish pier in the United States). The massive restaurant located in the former home of Jimmy's Harborside has now been transformed to take inspiration from the design of a ship.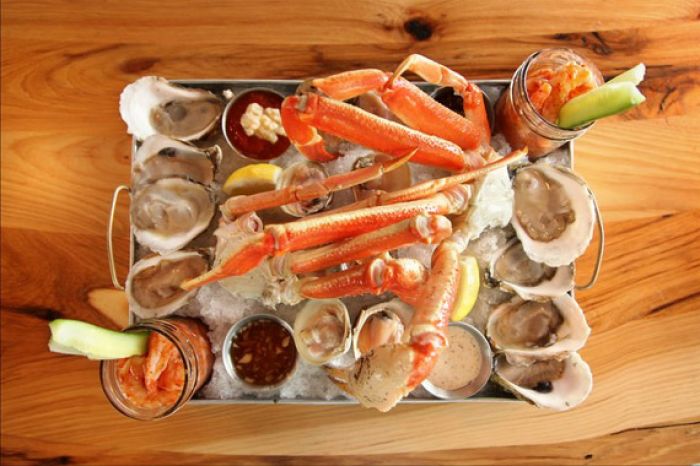 We visited the restaurant recently for lunch and were quickly seated in one of the first floor's picnic tables reconstructed from reclaimed wood. Our friendly and knowledgeable server presented us with a listing of the day's fresh oysters. From sweet and light bodied Malpeque oysters from Prince Edward Island to the XL (and we do mean EXTRA LARGE) briny uber fresh Wianno from Nantucket, Legal's means business with its seafood offerings. The Legal's name is often preceded by its reputation for its rich and creamy claim-to-fame clam chowder chock full of tender clams and heaping chunks of potatoes.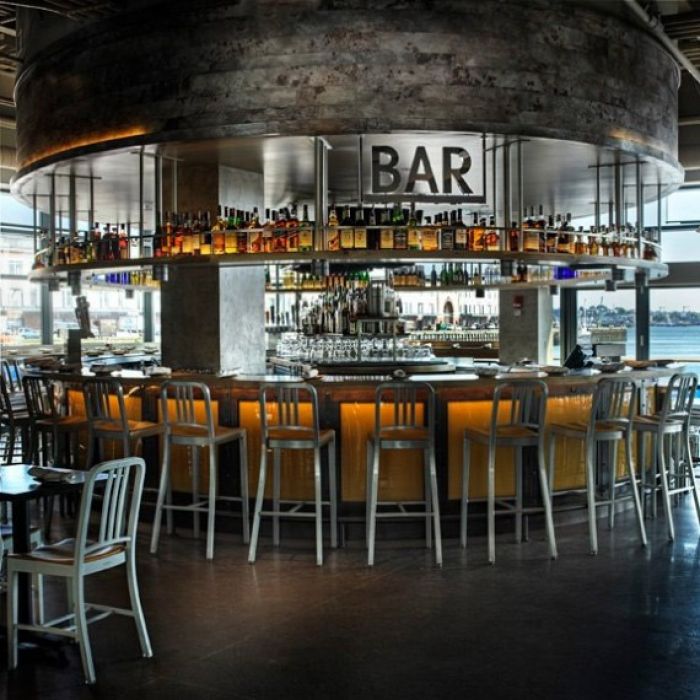 The expansive menu here will not disappoint with some uncommon selections, including everything from made-to-order pastas and pizzas to wood grilled dishes and every kind of seafood dish imaginable. The crispy New England fried clams can be ordered as an appetizer or lunch dish served with a side of golden French fries and creamy tartar sauce.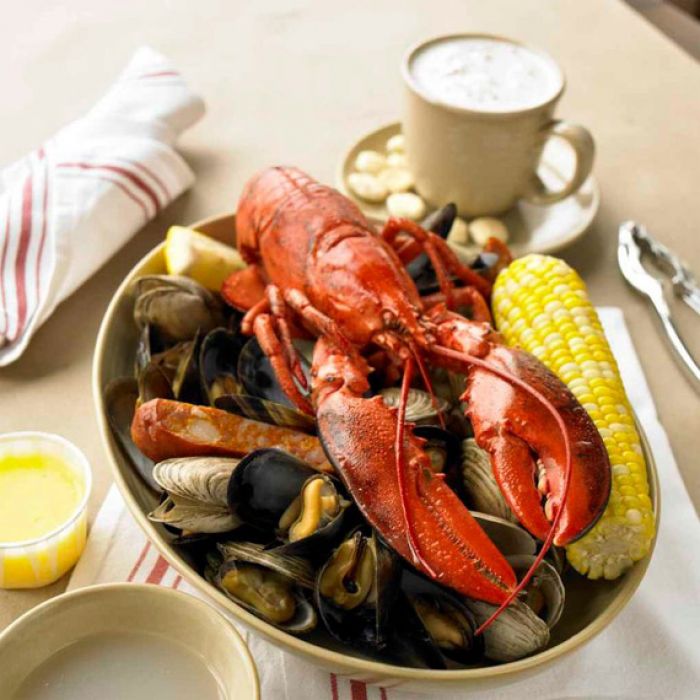 We couldn't get enough of the enormous bowl of linguini and fresh clams dressed with a brilliantly flavored medley of pancetta, garlic and white wine sauce. Choose from three different sizes for your steamed lobster—1.25 to 1.5 lbs, 1.5 to 1.75 lbs and 2 to 2.5 lbs.—paired up with a side of creamy cole slaw and crispy French fries. Other entrees include fish tacos, a tuna burger, baked Boston scrod and Portuguese seafood stew.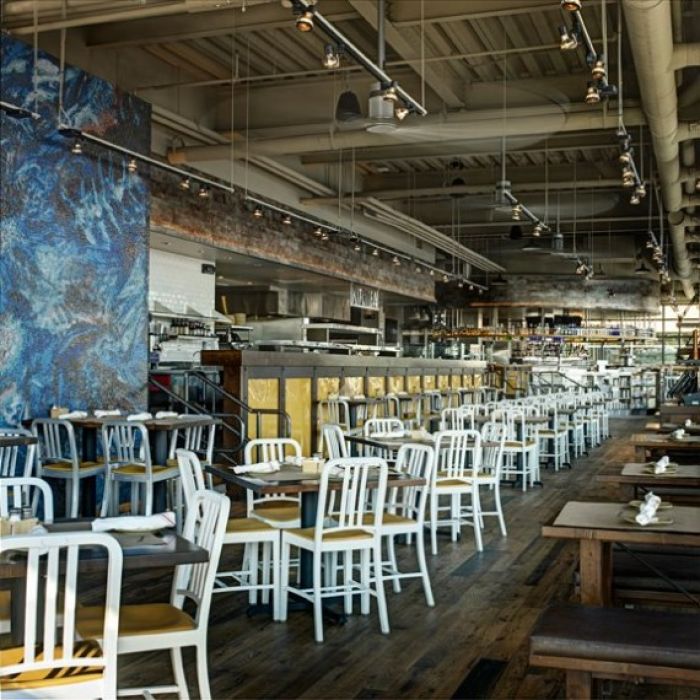 Legal Harborside
Legal Harborside proves no exception to the Legal name and does all of the seafood classics proud by offering a flavorful taste of New England. The go-to seafood mecca truly does take seafood seriously, which is no wonder this diamond in the rough stands out as one of Boston's best seafood restaurants. Legal Harborside is located at 270 Northern Avenue in Boston's Liberty Wharf. For more information, call (617) 477-2900 or visit
LegalSeaFoods.com
.
Kellie K. Speed
As the Boston city guide editor for JustLuxe, Kellie Speed is a native Bostonian and a freelance writer/editor/copywriter with more than 20 years expe...(Read More)