By Kellie K. Speed Jul. 5th, 2012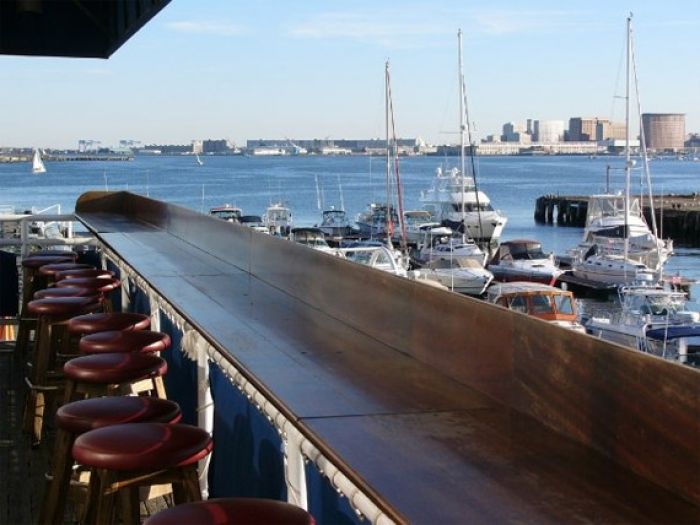 Photo Courtesy of Tavern on the Water
If you are looking to escape the city without having to relinquish the views, then head over to Tavern on the Water in Charlestown. The three-story restaurant has one of the best panoramic views of Boston situated right on the ocean in the Navy Yard. While parking here can be a challenge (there is no on-site parking available, try your luck in the Navy Yard), once you get here, you know you have arrived at something special.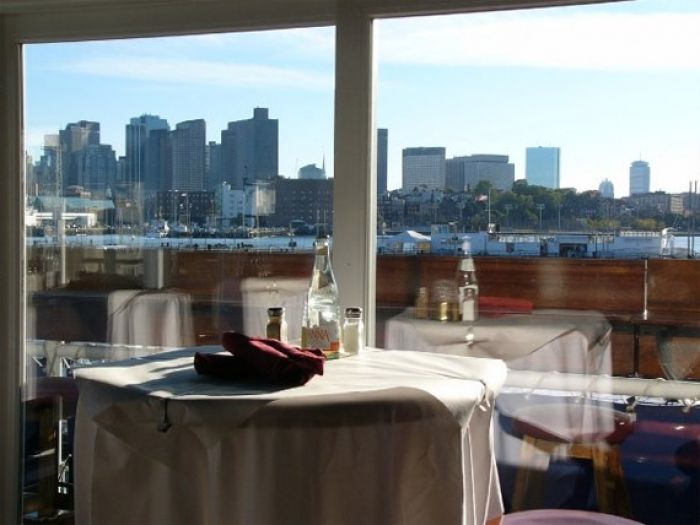 The lower floor houses a new sand bar – true to form, the bar is filled with a floor of sand for a fun and relaxed beachy feel. The upper level is home to the main dining room where we ate and there is also a roof deck. Our server, Chris, was so nice and friendly not to mention extremely knowledgeable about the menu even though he had only been working at the restaurant for just two months.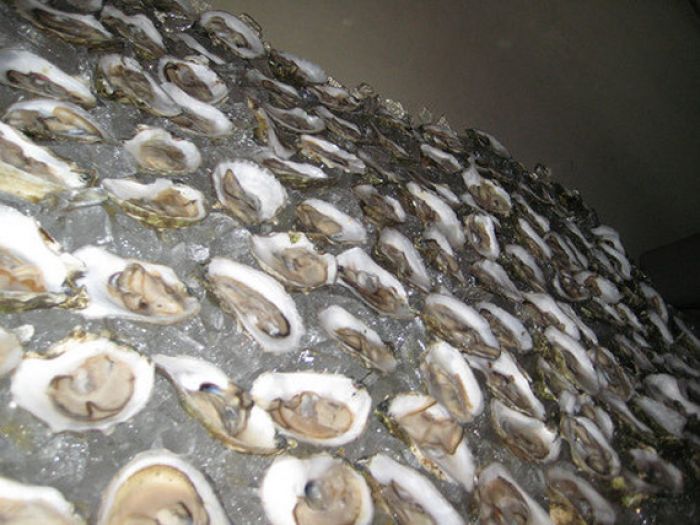 We started off with some fresh briny oysters on the half shell from Northern Cross, Virginia served with some spicy cocktail sauce and Tabasco (upon our request). Whether you come for a pitcher of beer or sangria to be enjoyed on the roof deck or to have lunch with friends while soaking in the sun, catching a breathtaking view, this might be your best venture outside the city. The restaurant sits on stilts and is always home to a happening summer scene, day or night.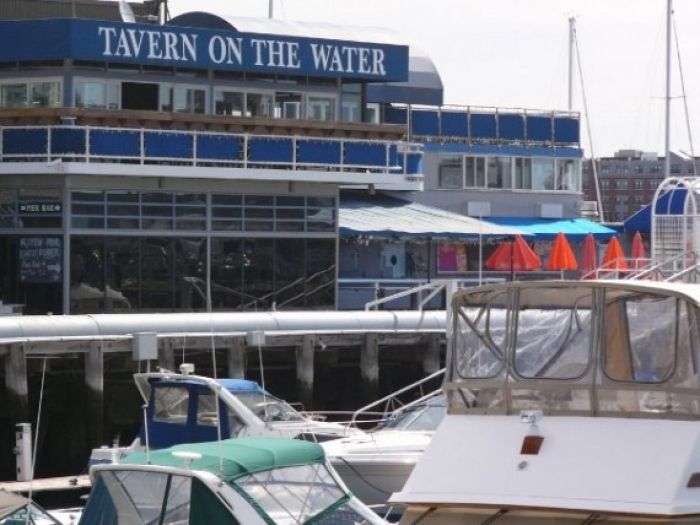 The creamy clam chowder was thick and rich chock full of potatoes and tender clams. We loved the golden fried clams served with a flavorful side of scallion tartar sauce but the winner of the day was the sweet blackened sea scallops. The menu here focuses heavily on fresh seafood dishes like citrus soy glazed salmon, grilled center cut swordfish and crab asparagus haddock, but there is also a good variety of sandwiches to choose from (think bacon ranch and chicken salad) not to mention grilled sirloin steak tips and mac and cheese specials.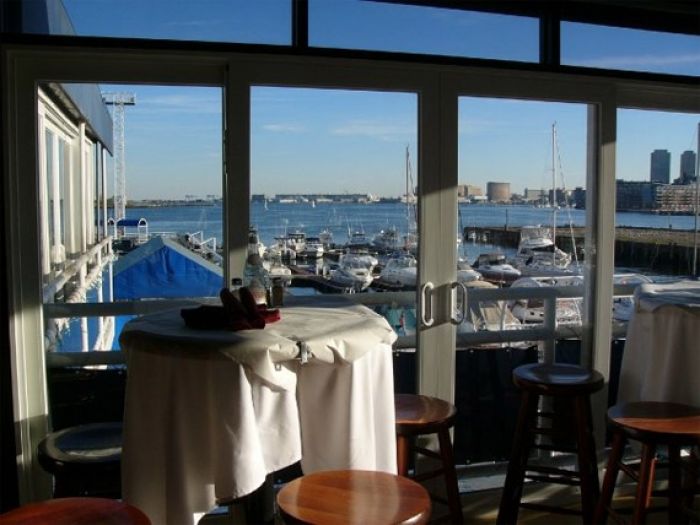 On Sundays, don't miss the make-your-own Bloody Mary bar. Tavern on the Water is located at One 8th Street, Pier 6 in Charlestown, Mass. For more information visit
TavernOnTheWater.com
.
Kellie K. Speed
As the Boston city guide editor for JustLuxe, Kellie Speed is a native Bostonian and a freelance writer/editor/copywriter with more than 20 years expe...(Read More)