By Kellie K. Speed Jul. 3rd, 2012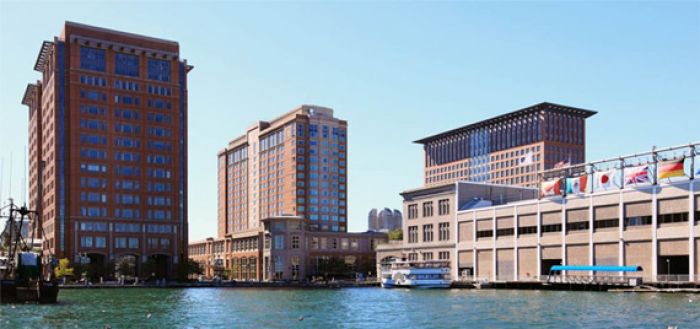 Photo Courtesy of Seaport World Trade Center
It's the eve of the Fourth of July and we understand if you want to get your pre-
Independence Day celebration
on. There is no better place to show your true patriotic colors then at the New England Warrior Benefit being held tonight at the Seaport World Trade Center.
The military fundraiser will be honoring some special Americans—families of fallen and wounded U.S. Special Operations Troops who have made the ultimate sacrifice for our freedom. Joseph F. Fallon of the Fallon Company orchestrated the event, which provides support and financial assistance to the children, spouses and parents of our U.S. Special Forces: the Navy Seal Foundation, Special Operations Warrior Foundation, No Greater Sacrifice, Semper Fi Fund and Wounded Warrior Project.
Some of Boston's biggest names will be in attendance this evening, including Massachusetts U.S. Senator Scott Brown, Massachusetts State Senator Jack Hart, City of Boston Police Commissioner Edward Davis and City of Boston Commissioner of Veterans Services Francisco Urena.
The event will also honor Retired U.S. Congressman Duncan Lee Hunter with the Vanguard Award and Retired U.S. Special Operations Commander Admiral Eric T. Olson with the Lifetime Achievement Award and pay special recognition to Executive Director of Navy Seal Foundation, Retired Lieutenant Commander Jim Smith and President and CEO of Special Operations Warrior Foundation, Retired Colonel John Carney.
Don't miss the online auction of five hand-crafted, custom-branded DIRICO motorcycles, each themed to represent a different branch of the U.S. Special Operations Forces being held now at
BiddingForGood.com
. (Winners will be announced this evening with the help of some New England Patriots cheerleaders). (Photo courtesy of New England Warrior Benefit)
Your evening of pride will also include entertainment by
American Idol
Season 10 winner Scotty McCreery, songstress Nicki Gonzalez, The USO Liberty Bells and The Minuteman Brass Band, part of the 215th Army Band of the Massachusetts National Guard. We're pretty sure this will be a night to remember. The Seaport World Trade Center is located at 200 Seaport Boulevard in Boston. For more information on the event, call (857) 350-3412 or visit
NEWarriorBenefit.org
.
Kellie K. Speed
As the Boston city guide editor for JustLuxe, Kellie Speed is a native Bostonian and a freelance writer/editor/copywriter with more than 20 years expe...(Read More)