By Kellie K. Speed Oct. 12th, 2012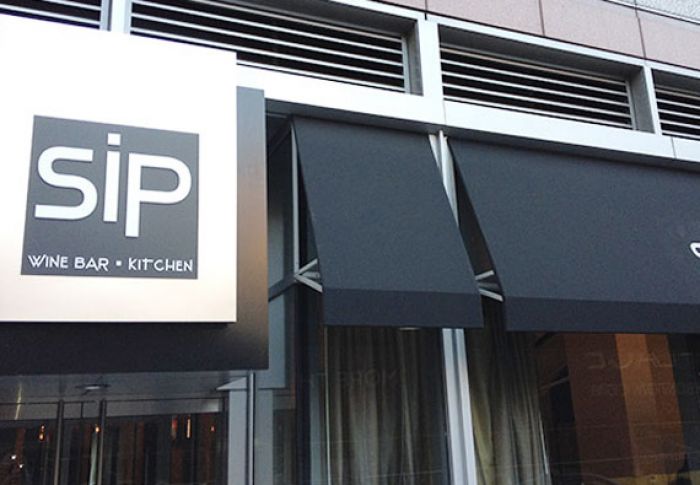 Photo Courtesy of Sip Wine Bar and Kitchen
We love our wine. There, we said it. Now you just have to admit it. Once you do, you must meet our newest friend: Sip Wine Bar and Kitchen. The oenophile's dream restaurant is located just outside Downtown Crossing where you can enjoy sips, tastes, pours and bottles of your favorite vino paired up with some raw bar selections, charcuterie, cheese boards and sushi rolls.
We are afraid of commitment just as much as you are but here you don't have to pledge your love to just one wine. Start off with a "sip" of A to Z pinot gris before committing to a full glass of J Lohr Seven Oaks cabernet. Pair it up with a sampling of oven roasted mushroom flatbread with Fontina cheese, thyme and truffle oil and you are just getting started. Feeling a little sassy tonight? Don't miss the Spicy Girl roll made of uber fresh tuna and salmon combined with jalapeno and chili sauce, cucumber and crispy tempura flakes.
We couldn't get enough of the spicy tuna tempura roll topped with fiery srirachi aioli cooled down with some fresh cucumber. Move on to some shared plates like the must-have warm pretzel bites with creamy provolone fondue or the addicting mini Kobe meatballs with oven roasted tomato sauce (we love dipping these in the provolone fondue). Larger dishes are available after 4 pm and include a juicy fall special – Murray Hill cider brined chicken with mashed potatoes and roasted beets.
Don't miss the tender cooked to perfection Aspen Ridge hanger steak served with a rich bleu cheese fondue (even better with a side of velvety mac and cheese). Top it all off with a sweet sampling of Dutch apple tart with apple crisp filling, butter streusel served with a scoop of creamy vanilla bean ice cream. It doesn't get much better than this. Sip Wine Bar and Kitchen is located at 581 Washington Street in Boston.