By Kellie K. Speed Dec. 7th, 2012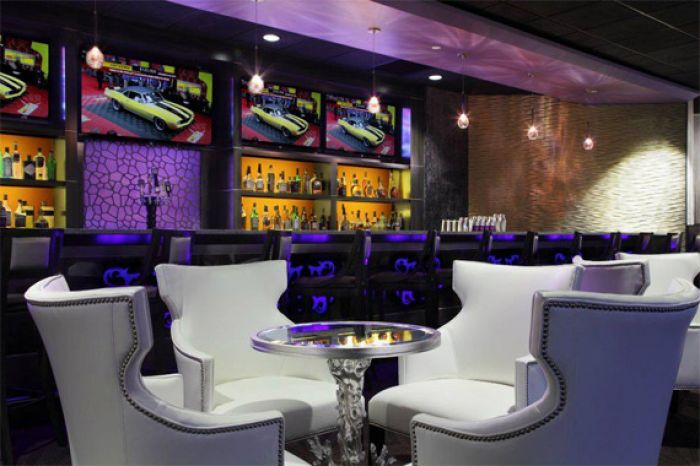 Photo Courtesy of The VERVE
Some things in life just get better with age. Take, for example, a fine bottle of Cabernet, a barrel-aged cognac, the puppy that is now house trained and your wedding reception site. Well, maybe not necessarily the latter, but for us, this was the case when we returned 13 years later to ours. On May 15, 1999, my husband and I hosted our wedding reception at The Crowne Plaza in Natick, Massachusetts. Since then the hotel has gone through a massive transformation and has recently emerged as The VERVE, owned and managed by the Distinctive Hospitality Group. The Group's President Lou Carrier has brought his experience developing chic modern hotels in Las Vegas and Chicago to western Massachusetts and we couldn't be happier.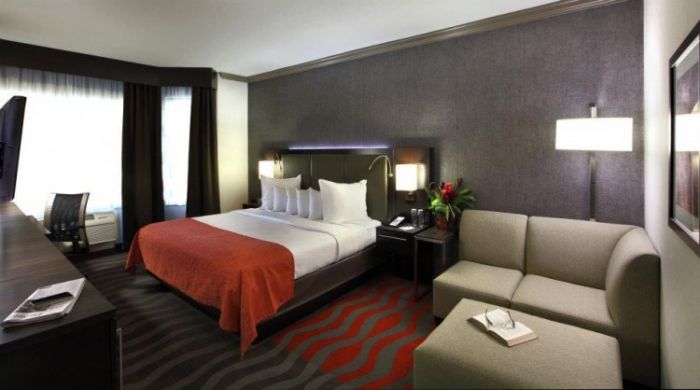 The VERVE
We recently stayed at the revitalized pet friendly hotel, which is located across the street from the Natick Mall and upscale Natick Collection. Each spacious room is beautifully decorated with modern décor, high tech amenities and contemporary bathroom fixtures (if you are bringing your four-legged friend along, be sure to request a room on the first floor with patio access making it very convenient to take your pet out for a late night walk). Before dining at Pantry, be sure to visit Violet Thorn for a drink at the sexy purple and black bar (which hosts live bands every month) where you can grab a glass of Prosecco to enjoy in front of the gas fireplace.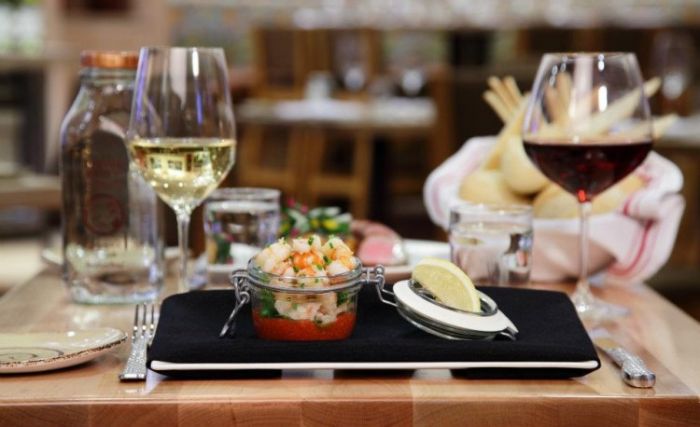 The VERVE
Food and beverage director Denise Haddad was seen all night, checking on guests to ensure they were having a great experience. For dinner, a visit to the hotel's new on-site restaurant Pantry is a must for the fun culinary design, which showcases a knife and fork chandelier, as well as muffin pans and rolling pins lining the walls, and even a dress worn in
Leave it to Beaver
, not to mention video monitors showing episodes of iconic cooking shows as Julia Child's
The French Chef
and Graham Kerr's
The Galloping Gourmet
alongside Rachael Ray's
30 Minute Meals
and Emeril Lagasse's
Emeril Live
. However, the highlight is a sampling of Executive Chef Joseph Lallave's creative menu.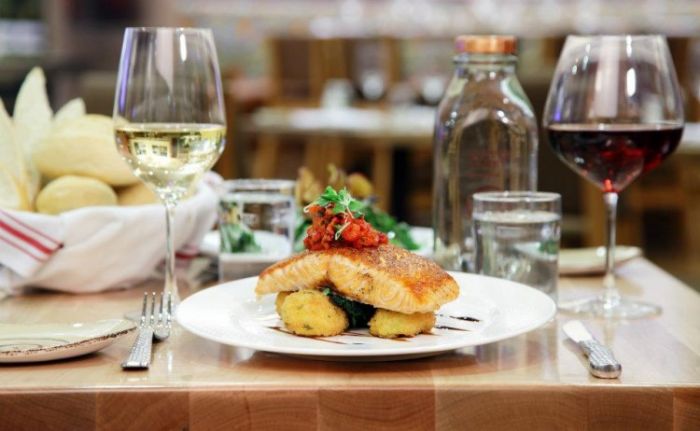 The VERVE
Lallave has created an incredible menu that includes everything from house made tagliatelle pasta with English peas and egg and pancetta that has been cured for four months, to a tender steak flatbread topped with blue cheese. Not sure which drink to pair each dish with? Haddad is only too happy to make recommendations. For example, pair a Blue Moon with Chef Lallave's famous scallop burger (our favorite) or a glass of Upper Cut full-bodied Cabernet with the steak flatbread. Desserts here should also not be missed, especially the strawberry shortcake. The VERVE is located at 1360 Worcester Street in Natick, Masachussetts.