By Kellie K. Speed Jan. 9th, 2013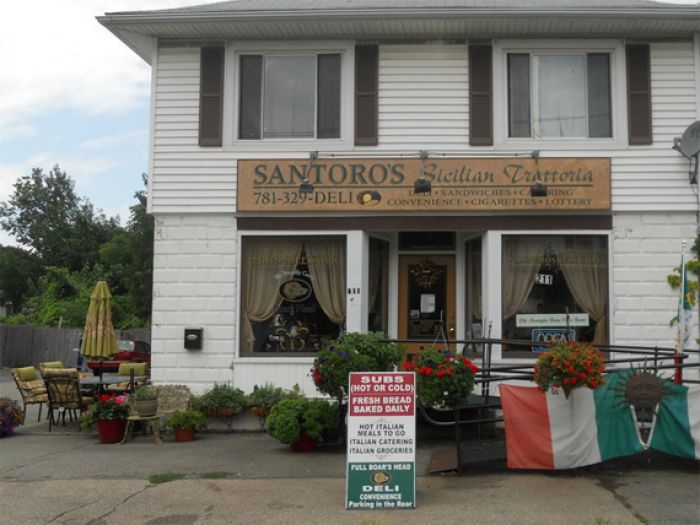 Photo Courtesy of Santoro's Deli
When food is made with love, you can taste the difference. Just ask Tina Santoro Asmar, owner of Santoro's Deli located in Dedham, Massachusetts. Here, she whips up made-to-order sandwiches daily. Because all the breads for her sandwiches are baked fresh so it could take up to 30 minutes for a sandwich to be prepared.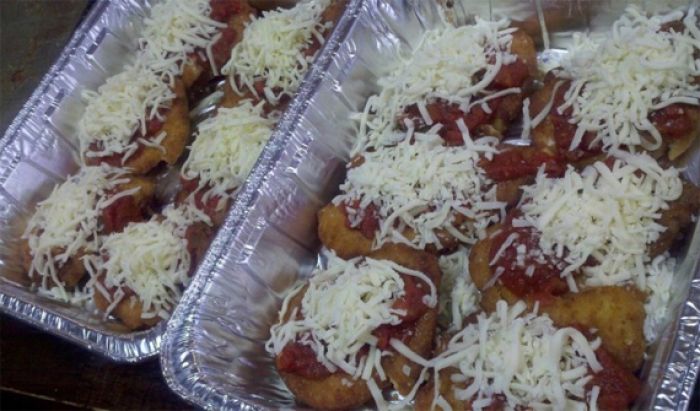 Specialties at Santoro's Deli are named after her family members like The Nona Carmela is Santoro's take on the chicken parm, The Vinny Sr. is a meatball parm, and The Agostino Jr. is made with mortadella, Genoa salami, sweet cappicola, provolone, roasted red peppers, tomato, and basil topped with extra virgin olive oil.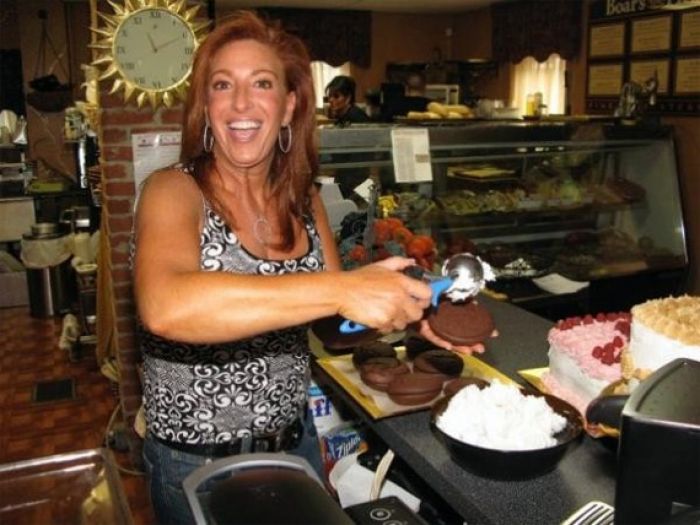 We come here for the potato pizza, a carb-filled culinary dream. She often has a line out the door for her famous softball-sized arancini (not to mention new menu selections, including a spicy chicken sandwich and salted caramel cake) but the real find is in the 20-pound lasagna loaded with cheese, made of course, with lots of love.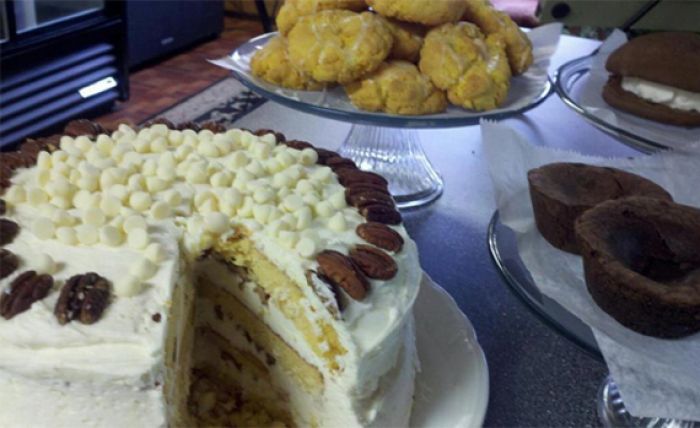 It's no surprise that Tina's larger than life personality has paved the way for her step-by-step cooking show,
Bon Apetina
, where she and coworker Billy Dufresne, show viewers how to make everything from arancini to lemon cookies. Santoro's Deli is located at 211 Bridge Street in Dedham, Massachusetts.