By JustLuxe Team Sep. 14th, 2011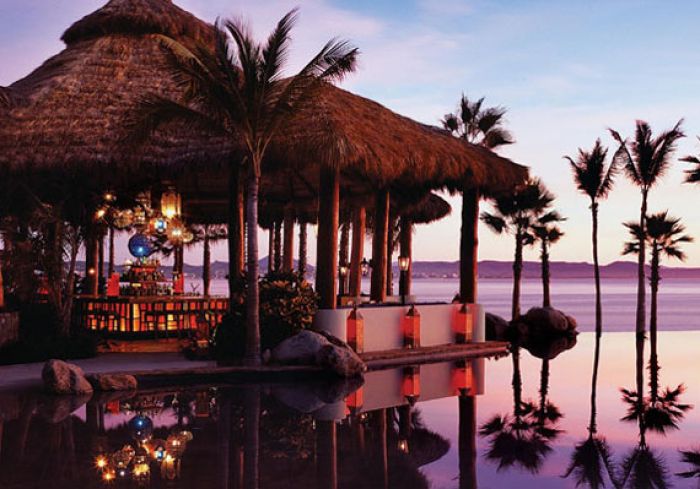 Photos Courtesy of One&Only Palmilla
Home to the best culinary talent in the region including three-star Michelin chef Jean-Georges Vongerichten,
One&Only Palmilla
invites travelers to Los Cabos to dine at the iconic resort during the months of September and October with a new collection of 3-course prix-fixe menus. Priced at just $38 per person, the new Cabo Spice menus are available in all three award-winning dining venues— Market, Suviche and Agua.


"We wanted to share some of the flavors we are celebrating at the Mexican Culinary Festival in November with our guests and visitors to Los Cabos this fall while always keeping value at the forefront," says Edward Steiner, SVP of One&Only Resorts in reference to the First Annual Mexican Culinary Festival that will take place at One&Only Palmilla November 2-6, 2011, featuring three of Mexico City's top celebrity chefs.



Cabo Spice diners at Jean-Georges' Market can choose from a selection of appetizers, main course and dessert options including: Grilled Beef Tenderloin with Creamed Basil, Chili Syrup and Crispy Onion and Oaxacan Chocolate Doughnuts with Frozen Espresso and Tequila Cream for dessert. For those seeking a more intimate atmosphere, Palmilla has created a 3-course prix-fixe at adjacent Suviche Restaurant & Lounge. Each prix-fixe menu boasts an impressive selection of fresh sushi and a striking presentation of Mexican Ceviches incorporating both local and Asian flavors. The Cabo Spice Suviche menu boasts items such as: Tuna Ceviche with Chipotle Miso, Corn and Avocado and Crispy Fried Sea Bass with Soy, Konbu and Mushroom Sauce.

Agua's innovative prix-fixe menu dubbed "Mexiterranean," by chef Larbi Dahrouch, a Moroccan-born former protégé of Jean-Louis Palladin, perfectly complements the decidedly Mexican ambience of this palapa-style venue with panoramic views of the Sea of Cortez. Diners partaking in Agua's Cabo Spice menu can choose from a varied menu of eight inventive items including: Grilled Chicken, Spanish Chorizo,"Poblano Pepper Rajas" Empanadas with Oaxaca Cheese; Vanilla Flan, Palenqueta with Whipped Cream.

For more information or reservations, please visit One&OnlyResorts.com.
JustLuxe Team
The JustLuxe Team strives to bring our members and readers the very best in luxury news and conversations. We love to hear your opinions and suggestions, but most of all, we love to interact with you. ...(Read More)