By Michael Pearse Oct. 2nd, 2012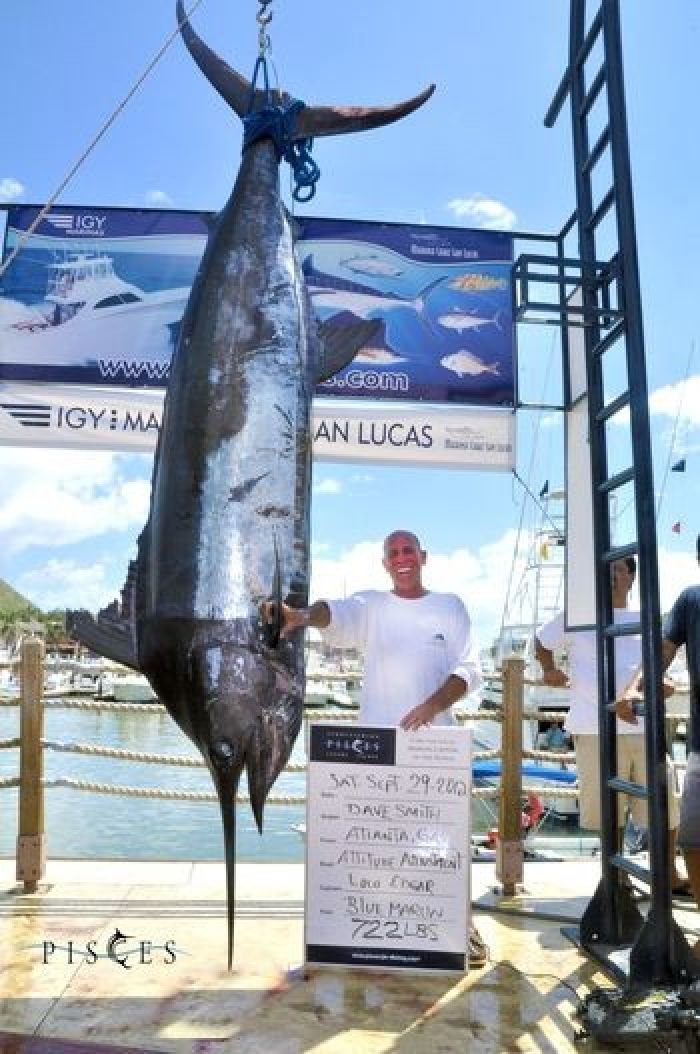 Pisces Sportfishing
Fishers in
Cabo San Lucas
are undergoing a serious string of good luck lately, with some massive catches gracing the decks of their boats. The latest, a 722-bound blue marlin, could have reeled in more than a million dollars had it been caught during a tournament. 
 A 722-pound blue marlin was caught Saturday off Cabo San Lucas, the latest in a series of huge game fish pulled from the waters off Baja California's tip.
Last week it was a 427-pound yellowfin tuna, which is expected to become an all-tackle world record. On Thursday a 75-pound roosterfish was caught just beyond the surf zone.
The marlin, believed to be the largest of the summer-fall season, was caught by Dave Smith of Atlanta, Ga., aboard Attitude Adjustment. The 46-foot yacht books through Pisces Sportfishing.
Photo Courtesy Pisces Sportfishing