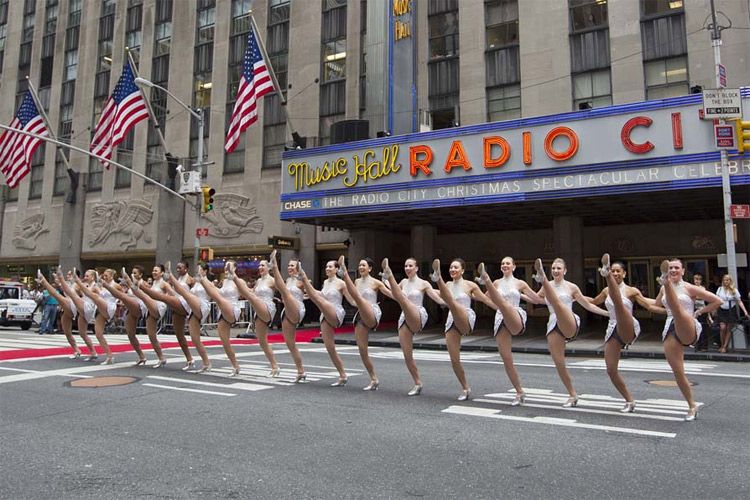 Photo Courtesy of The Rockettes
If Cinderella can get a Fairy Godmother, then why can't a
luxury cruise ship
? Norwegian Cruise Line's
Norwegian Breakaway
didn't get just one old lady to watch over it, but multiple members of the beautiful and talented New York dance company, the Rockettes. In their new role, the iconic high-kickers will attend a christening ceremony aboard the
Norwegian Breakaway
on May 8, 2013. After the celebration, the dancers go to work, joining each of the
Breakaway
's first six voyages starting May 12, 2013 and the first sailing of every month following those.
It might sound like an odd pairing, but this ship is actually the largest one to call New York its year-round home port and can now be called the "Official Cruise Line" of the Rockettes and Radio City Music Hall and "Official Partner" of the Radio City Christmas Spectacular. To round out the Rockette-centric partnership, the ship will also offer fitness classes created by the dancers, specialized food and beverage selections, photo sessions, meet and greet speaker appearances, and a special look at the history of the legendary group in the ship's library. And just so it doesn't seem so one sided, Radio City Music Hall will feature an 11-foot replica display of the
Norwegian Breakaway
in their Grand Lounge including information on the ship's port of calls, dining, entertainment and room accommodations.