Tina Stewart View Profile

Editorial Assistant |
Mississippi River Makes Way for American Queen Steamboat Cruises
Posted: Oct. 31st, 2012 | Comments 1 | Make a Comment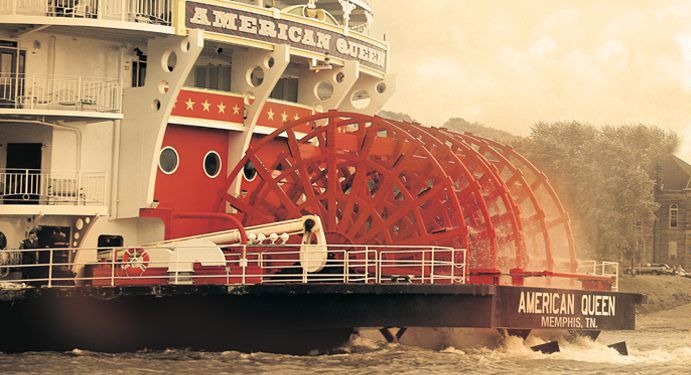 Photo Courtesy of American Queen Steamboat Company
For all you American history buffs/cruise enthusiasts out there, clear your calendars, because the largest steamboat ever built is back on the waters. After spending several years in semi-retirement, the
American Queen
is now offering
luxury themed cruises
along the Mississippi, Ohio, and Tennessee Rivers. New owners, The Great American Steamboat Co., bought the Queen for $15 million and upgraded her with $6 million in improvements – a nice investment considering a boat this grand would cost $100 million to build from scratch.

What sets the American Queen apart from other luxury ships are her six colonial-white trellis decks, impressive red paddle, and American Victorian design. She brings back to life an era when Southern culture was gentile and plantations were lush. There are at least 25 different themed cruises from which to choose ranging from historical (Civil War) to gastronomical (BBQ & Blues) to musical (Bluegrass, Elvis). Each offers a unique itinerary with an appropriate menu and stops along the river to allow passengers to explore historical sites.

When you dock, a hop on/ hop off steamcoach awaits to shuttle you to museums, restaurants, and shopping centers. All excursions including transportation are inclusive. And to ensure your frazzled nerves are not brought on-board, the American Queen offers a complimentary overnight stay in a luxury hotel before your voyage which includes breakfast and transfers.

Once aboard, the idea is Southern relaxation. No casinos here, but there is sweet tea in the afternoon. Guests can browse books in the Mark Twain Gallery or play cards in the Gentlemen's or Ladies' Parlor. American Chef Regina Charboneau oversees the menu and even gives biscuit making lessons during the day. Beverages are complimentary throughout the voyage with beer and wine inclusive at dinner.

If you're indulging your right brain too much, feed the left with lectures by the Riverlorian, an onboard river historian. Music and dancing can be enjoyed nightly in the two-deck tall Grand Saloon or one of three bars. These offer a variety of music ranging from jazz to big band.

Making stops along the Ohio, Tennessee, and upper and lower Mississippi, the American Queen is taking reservations now for 3- to 10-day luxury steamboat cruises. And if you book your 2013 trip by the end of the year, receive a $200 travel credit. Walk in Elvis' Steps is a 10-day voyage that begins at $1995 per person for a single to $5795 per person for a veranda suite. This is a great gift idea for the older loved ones in your life who can forego top 10 hits and showgirls for a piece of American history.
Read More on
AmericanQueenSteamboatCompany.com
You might like :
Luxury Cruise News
Related Topics : Cruises, Vacation Packages, Fine Dining, Music, Luxury Travel
LET'S CONNECT LUXURY NEWS & MORE






Featured Luxury Hotels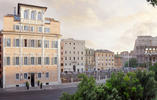 Rome, Italy
Palazzo Manfredi - Relais & Chateaux
Palazzo Manfredi is a rare gem of elegance and hospitality in a unique...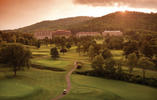 Asheville, United States
The Grove Park Inn
The Grove Park Inn opened on July 12, 1913. Secretary of State, William...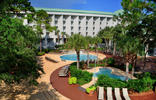 Hilton Head, United States
The Westin Hilton Head Island Resort & Spa
Nestled amid lush landscaping along a pristine stretch of white-sand beach, The...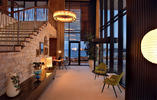 Sagres, Portugal
Martinhal Beach Resort & Hotel
To discover Martinhal Beach Resort & Hotel in Sagres is to discover a place...
Vancouver, Canada
The Fairmont Hotel Vancouver
The Fairmont Hotel Vancouver, a 'Castle in the City', is a landmark hotel in...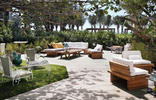 South Beach, United States
W South Beach
Glamour, location, style. Playful, energetic, whimsical. In a beachfront oasis...